Rumbled? Tories 'broke the law' to win 2015 general election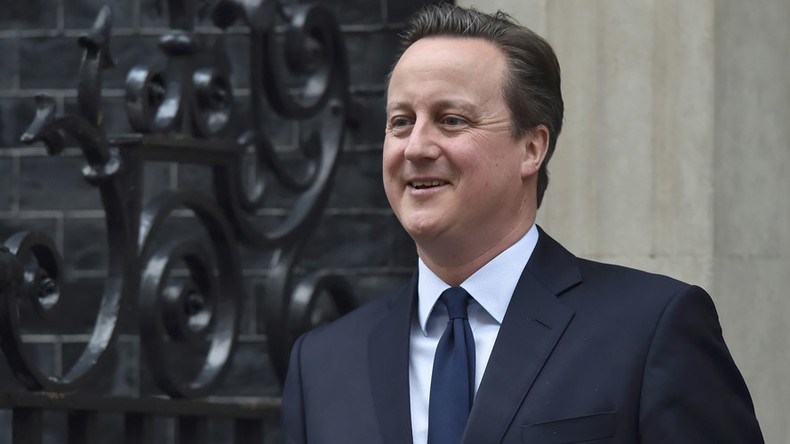 Dozens of Conservative Party MPs broke the law during local campaigns to win seats in the 2015 general election, which saw a Tory majority seize power, a new investigation alleges.
Some 24 candidates are accused of failing to declare funds spent on the Conservatives' "RoadTrip 2015," a bus which transported campaigners to marginal seats in the lead-up to the election and which has been widely credited as helping MPs win their seats.
The Daily Mirror investigation alleges MPs did not declare spending on the bus, along with the associated costs of food and hotel accommodation.
Had the MPs declared the funding, they would have likely exceeded the spending limit on election campaigns, a cap aimed at making sure there is a level political playing field.
Overspending or "making a false declaration as to election expenses" are both criminal offences.
If the allegations prove correct, the Conservative MPs could face prosecution.
However, the party denies any wrongdoing. It says the bus was taken into account in the national Conservative budget, not the local ones.
"CCHQ [Conservative Campaign Headquarters] campaigned across the country for the return of a Conservative government. Such campaigning would be part of the national return, not local return," a spokesperson said.
The road trip was hailed by senior Tories, including Prime Minister David Cameron, who told the scheme's organizer: "We quite simply could not have done it without you."
The revelations come as the Conservative Party candidate for London Mayor, Zac Goldsmith, faces a parliamentary probe for failing to declare payments from donors to his campaign.
A report by the Independent suggests the millionaire failed to declare £120,000 in donations from rich friends on the Register of Members Interests, which documents monetary gifts made to politicians.
You can share this story on social media: