EU gun laws not stopping terror arms trade – police
Published time: 29 Mar, 2016 14:23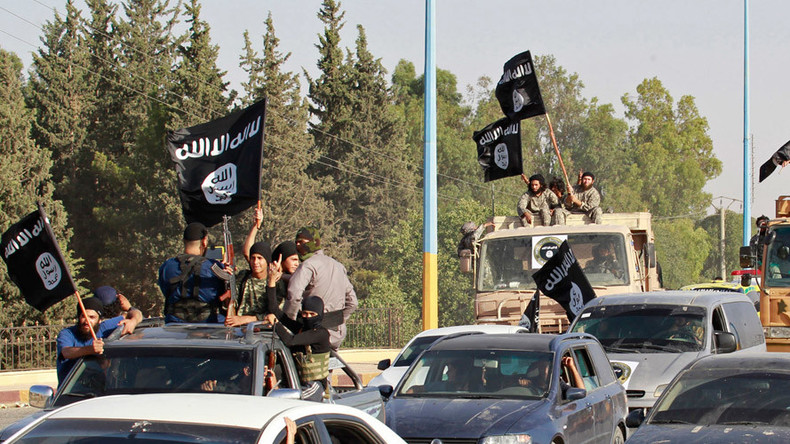 Flawed European laws have allowed weapons to slip into the hands of Islamic State (IS, formerly ISIS/ISIL), British police warn.
Despite a huge crackdown on illegal firearms in recent months, following terror attacks in Paris and Brussels, EU legislation is still allowing many deactivated guns to be traded across Europe.
Deactivated or "acoustic expansion weapons" are often sold on as movie props, but now the EU is facing calls to monitor the sale of "acoustic" guns more closely after their involvement in a number of terror attacks.
It was these kind of "acoustic" guns, altered to become live again, which were used during the attacks on the offices of satirical magazine Charlie Hebdo in January 2015.
Weapons experts believe the AK47s used in the Paris attacks in November were also converted "acoustic" weapons.
Authorities think many of these weapons originate from Eastern Europe, particularly EU member Slovakia.
Current EU law doesn't take them into account, something the European Commission wants to change. And Britain wants harsher sentences.
A police source told the Times: "There is a mandatory five-year sentence in Britain for illegal possession of a firearm and that has helped drive down gun crime. In a lot of European countries sentencing is far too lenient."
Recently retired French counter-terror chief Marc Trevidic has warned IS is attempting to flood Europe with low-level, lone wolf attack plots in order to preoccupy authorities while larger attacks are planned.
The terrorist group has been planning to attack Europe for up to four years, Trevidic claims.
"It served to put all our agencies on edge. Just like a smoke screen, it allowed them to calmly prepare," he said.
The former counter-terror chief also warned IS has been funneling would-be jihadists into Europe who could act as "lone wolves" and carry out attacks on the continent.
Fighters are told to choose their own targets, in order to minimize the chances of communications being intercepted by Western authorities, according to files obtained by the New York Times.