Brexiteers say 50 dangerous criminals slipped into Britain because of EU free movement policy
Published time: 29 Mar, 2016 11:37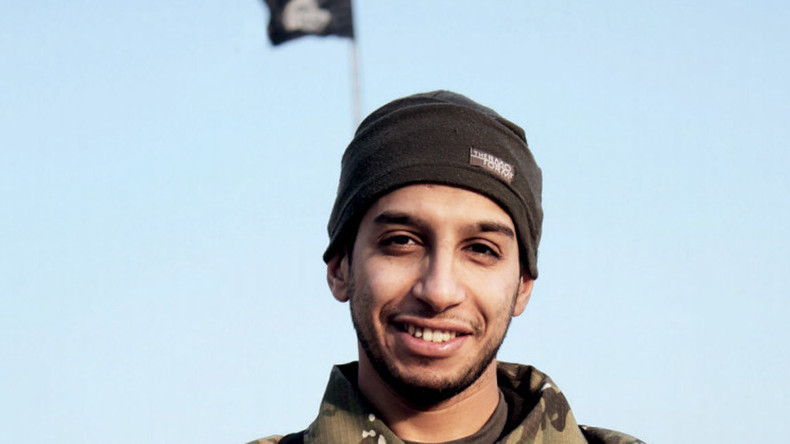 Some of the most dangerous criminals in Europe have made it into the UK without being detected, according to the group that wants Britain to leave the European Union.
Vote Leave claims 50 dangerous offenders, including murderers, rapists and pedophiles, traveled freely as a result of the EU's free movement directive.
The Brexit campaign group warned that 45 of the criminals had committed further crimes in Britain. Fourteen went on to kill, 13 committed sex offences and another nine took part in violent assaults.
High profile offenders include Adelhamid Abaaoud, who is considered the mastermind behind the Paris attacks in November. He slipped into Britain during 2015 despite a warrant for his arrest.
Another offender is Arnis Zalkans, who is suspected of murdering schoolgirl Alice Gross before taking his own life. He had served a seven-year sentence in his native Latvia for the murder of his wife before he came to Britain.
Vote Leave say the EU is "hanging out the welcome sign" to foreign criminals.
Euroskeptic Justice Minister Dominic Raab said: "European Union rules make it far too difficult to control who comes into the UK, and who we can deport. In security terms, that forces us to import risk, at the expense of public protection. There's no escaping the fact that this weakens our security."
In some cases, the criminals were allowed to enter Britain because authorities were not aware they had committed crimes overseas or in their own countries.
The Euroskeptic group also says murder convicts are not subject to the same amount of supervision after their release in other countries as they are in Britain.
In response to the claims, Tory MP Damian Green said: "Once again, the Leave campaign's argument makes no sense, it is a mix of chaos and confusion.
"The truth is that the UK already has the best of both worlds. We maintain all the benefits of EU membership while opting out of the passport-free Schengen area and maintaining our border at Calais rather than Dover."
The family of murdered Alice Gross said they did not want their daughter's death "hijacked" by anti-immigration campaigners.
The Gross family has previously released a statement via civil rights group Liberty, who said the family "believe in freedom of movement and human rights."