'No significant crime-reducing effect' from mass stop & search – Home Office study
Published time: 18 Mar, 2016 13:59
Edited time: 18 Mar, 2016 14:01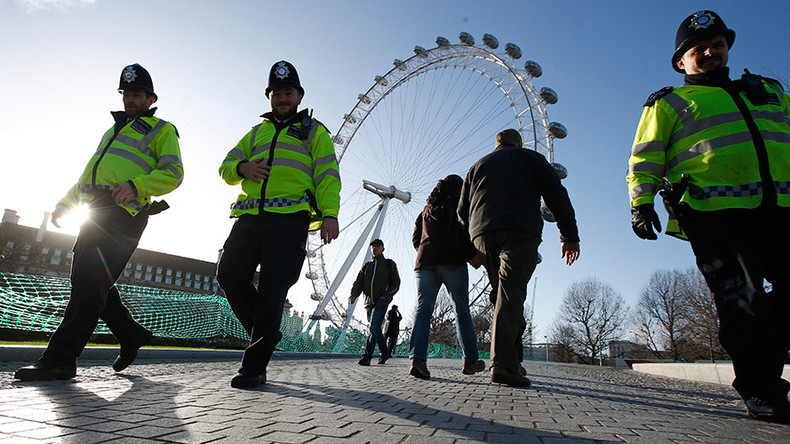 Mass stop and search operations do virtually nothing to reduce knife crime, according to a Home Office study.
The research was released following a Freedom of Information (FoI) request by the Guardian newspaper and comes at a time when the Home Office and Metropolitan Police are debating whether growing knife crime is linked to fewer stops and searches.
It assesses the impacts of a mass stop and search initiative called Operation Blunt 2 on knife crime in 10 London boroughs over the course of 2008.
The study found there was no "statistically significant crime-reducing effect from the large increase in weapon searches during the course of Operation Blunt 2."
"This suggests that the greater use of weapons searches was not effective at the borough level for reducing crime," she said.
The researchers claim their analysis is supported by the rate of weapons injury related callouts for the London Ambulance Service. Callouts were not significantly reduced in the boroughs targeted for mass stop and search.
"Rather, ambulance callouts actually fell faster in those boroughs that had smaller increases in weapons searches," they argued.
The researchers stopped short of writing off the tactic entirely, suggesting there may be a base level of stop and search which is effective "after which there are diminishing, or even zero, returns."
The practice is highly controversial and racially charged in the UK, as black people are four times more likely to be targeted than whites.
"Stop and search must be applied fairly, effectively and in a way that builds community confidence rather than undermining it. No one should be stopped on the basis of their race or ethnicity," a Home Office spokesman told the Guardian.
"The government is clear that the power of stop and search, when used correctly, is vital in the fight against crime. However, when it is misused, stop and search is counterproductive and a waste of police time," the spokesman added.