Drone showroom: Workout for Royal Navy robot warriors as future of war goes on sale
Published time: 17 Mar, 2016 12:06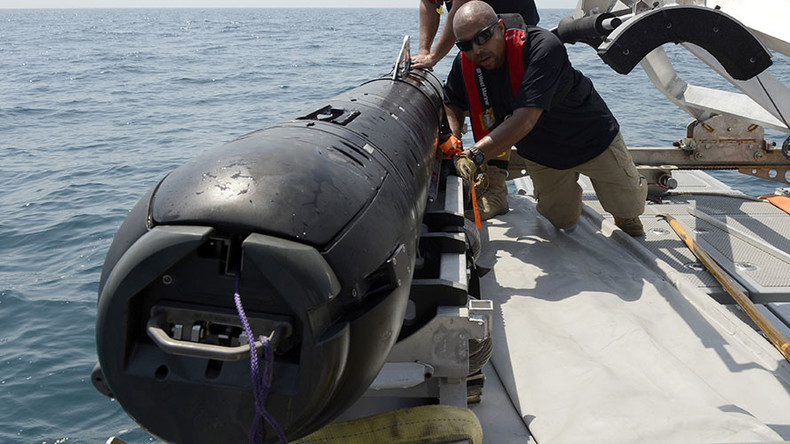 Air and sea drones will be given their first 'realistic workout' during NATO's Joint Warrior exercises in the Scottish Outer Hebrides this October. The Navy wants to "re-shape the market" for unmanned war machines. In other words, it's keen to sell some.
Drones will get their own multinational exercises dubbed Unmanned Warrior 2016. The Royal Navy will be "demonstrating the latest unmanned system technologies, including air, surface and sub-surface vehicles and sensors."
Fleet Robotics Officer Commodore Peter Pipkin said this is the first chance to see the machines in a "tactically relevant environment," with the hope of creating "increased demand for these technologies."
Exercise Joint Warrior 2016 is held twice a year and involves a number of NATO member states including the US.
This will be the first year that unmanned war machines will be unleashed in the air, on the ground and under the sea.
Aerial drones are well established in the British military, but the ground and sea vehicles are much less in the public eye, and relative newcomers to the battlefield.
Arms giant BAE Systems is currently developing a version of the already existing Rigid Inflatable Boats (RIBs) for the Royal Navy that can be remotely controlled. They'll be used for "surveillance and reconnaissance."
In 2015, it was announced submersible drones are being developed in a joint £17-million project between Britain and France. One of their major roles will be to detect underwater mines.
UK Defense Materials chief Bernard Gray said at the time that both nations are committed to testing the "feasibility of using remotely operated, unmanned marine vehicles and sensors to detect and dispose of this threat to our maritime capability."
This year's Joint Warrior exercise will also include training covering target acquisition, counter-submarine warfare and mine detection. Last year's exercise involved 50 ships, 70 aircraft and 13,000 personnel from 14 countries.