Resurgent anti-Semitism: Europe must show 'solidarity with Jews' – Gove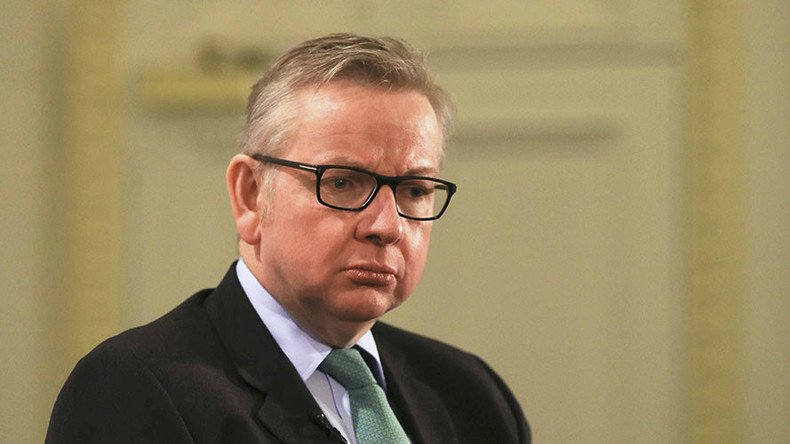 UK Justice Secretary Michael Gove warned of a resurgence in anti-Semitism across Europe as he spoke out against the anti-Israel boycott, divestment and sanctions (BDS) movement, arguing the campaign "indulges prejudice rather than fighting it."
Speaking at an international conference on anti-Semitism in Berlin, Gove decried the BDS as prejudiced and accused the movement of using apartheid techniques.
"Israel is dealing with a prejudiced, systematic attack against its existence," he said on Tuesday.
"The BDS movement, which claims that it is working against apartheid, in retrospect is using methods of apartheid in that it calls for the shunning of Jewish academics, the boycott of Jewish goods, the de-legitimization of Jewish commerce."
Gove urged European leaders "to show solidarity with the Jews and with their right to national sovereignty."
Citing 924 recorded anti-Semitic attacks in the UK in 2015, the third highest total on the record, Gove said: "Anti-Semitism is not just the oldest hatred, it is also a virus which mutates.
"Modern anti-Semitism finds a home in far too many hearts.
"There are those on the radical left whose purported sympathy for Arab suffering never results in campaigning against Middle East autocrats, but always in opposition to Israel.
"There are those on the extreme right whose dark prejudices have never been extinguished and who now use opposition to globalization to revive old anti-Semitic tropes."
The justice secretary also criticized public institutions in the UK that engage with the BDS.
"We have made clear that local authorities and public bodies cannot adopt BDS policies aimed at Israel; they cannot use public resources to discriminate against Jewish people, Jewish goods, and a Jewish state," he said, referring to the government's recent ban on local authorities boycotting goods from Israeli settlements.
Gove's comments come as the Foreign Office condemned Israel's decision to take over 585 acres of land in the West Bank.
"We condemn the Israeli Government's decision to take over 585 acres of land in the West Bank as 'state land'. Such steps clearly damage the diminishing prospects for a two-state solution," a spokeswoman said on Wednesday.
There has also been concern over whether the anti-boycott regulation contradicts the government's own business guidelines.
READ MORE: Israel Apartheid Week: Pro-Palestine posters plaster London Underground
The Foreign Office's Overseas Business Risk assessment for Israel states that the government does "not encourage or offer support" to do business with the occupied territories, in apparent contradiction to the new regulation.
You can share this story on social media: