Ban on Israel boycotts contradicts UK Foreign Office rules – Labour MP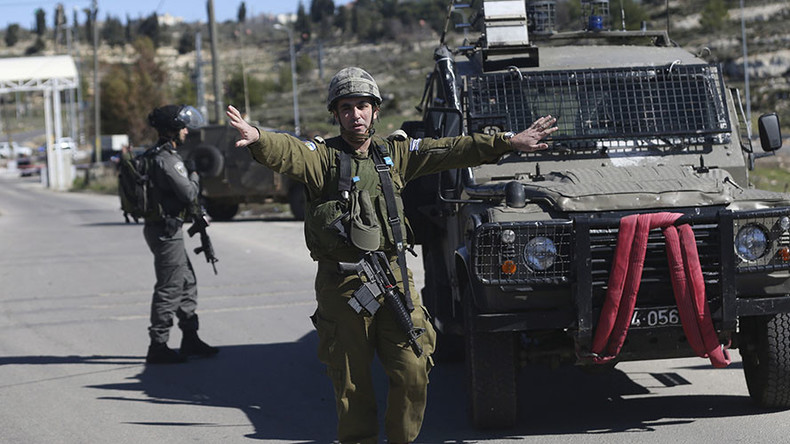 Conservative government bans on local authorities boycotting goods from illegal Israeli settlements is at odds with existing Foreign Office rules, a Labour MP claims.
On Wednesday Labour's Richard Burden MP, who chairs the Britain-Palestine All-Party Parliamentary Group, told ministers that clarity on the penalties for local authorities that boycott, divest and sanction (BDS) Israel is needed.
Burden believes the new ban contradicts existing Foreign Office policy on trade with particular firms.
During a debate at Westminster Hall he said the Foreign Office already warns against trade with firms that "make a two-state solution to the Israeli-Palestinian conflict impossible." A two-state solution is the UK's desired outcome in the conflict.
However, the Tory-orchestrated Public Procurement Note (PPN) bans publicly-funded bodies such as student unions and local councils from boycotting companies complicit in trading with illegal settlements in Israel.
The ban was unveiled during an official visit to Israel by Tory Cabinet Office Minister Matthew Hancock in late February.
Govt depts contradicting each other & unanswered Qs: What do ministers' ethical investment curbs really mean? See https://t.co/zRldSvHIYa

— Richard Burden MP (@RichardBurdenMP) March 16, 2016
A government spokesman said boycotts "undermine good community relations, poisoning and polarizing debate, weakening integration and fueling anti-Semitism."
Yet a note to editors attached to the ban note states that local authorities should make "procurement or investment decisions on the basis of the behavior of companies concerned, irrespective of their nationality."
Burden criticized Hancock during the debate.
"It was surprising that the minister for the Cabinet Office took such exception to public institutions seeking to avoid dealings with companies involved with illegal settlements when the FCO's own website carries advice that is very different," he said.
The BDS movement marked its 10th birthday in 2015. On Thursday it hailed as a huge success the decision by controversial UK security contractor G4S to close its Israel-based businesses.
G4S claimed the decision was "entirely commercial."
You can share this story on social media: