London cops told to get in shape by making snowmen & cleaning windows
Published time: 6 Mar, 2016 15:45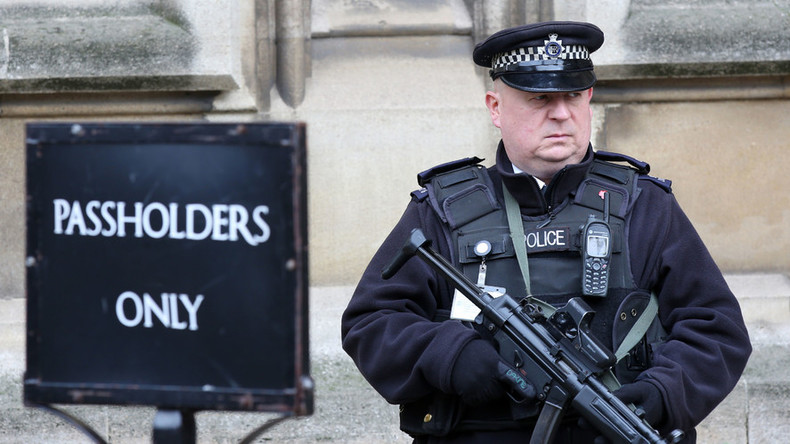 In the latest attempt to help British coppers lose weight, officers from the London Metropolitan Police have been advised to get fit in colder months through building snowmen, tobogganing, moving furniture around and washing windows.
Sean Burgess, the force's head of occupational health issued a five point guide for the Met's 31,400 officers in staff magazine The Job.
The plan lists some creative suggestions to shed pounds: "Chores! Many household jobs involve moving, stretching, lifting and carrying. Do some cleaning by moving furniture or washing the windows."
Burgess, a former NHS nurse, also suggested doing sport such as running and swimming, adding: "Get outside this winter. Have snowball fights, build a snowman or do some tobogganing."
Officers from Thames Valley Police are apparently a step ahead of the Met's winter activity fitness advice - in 2010, a video uploaded to YouTube showed four cops tobogganing while on duty.
According to The Mirror, a police source responded to the winter fitness tips by saying: "Clearly officers need to be physically fit but this advice seems more like something you would give to kids, not seasoned coppers working to catch some of Britain's toughest criminals."
READ MORE: Fat, unfit cops must shape up or leave force, Metropolitan Police chief says
This is not the first time police have been warned about their dietary and exercise habits. Last year Britain's top cop Sir Bernard Hogan-Howe called for a more robust fitness test for officers to improve their health, or risk losing their jobs.
Its always good to see more security at events but can the Met police please send fit and not fat police personnel.😊

— Tony. (@tonyy2972) June 29, 2015
"I think you've got a duty to your colleagues. If they shout for help, they want fit people to come. They don't want somebody waddling down the road who's never going to arrive," Hogan-Howe said.
Interim results released last year from the new fitness tests showed that out of 29,285 tests taken, 807 officers failed.