Climate change could devastate UK nutrition, cause 1,200 extra deaths in 2050 – study
Published time: 3 Mar, 2016 12:54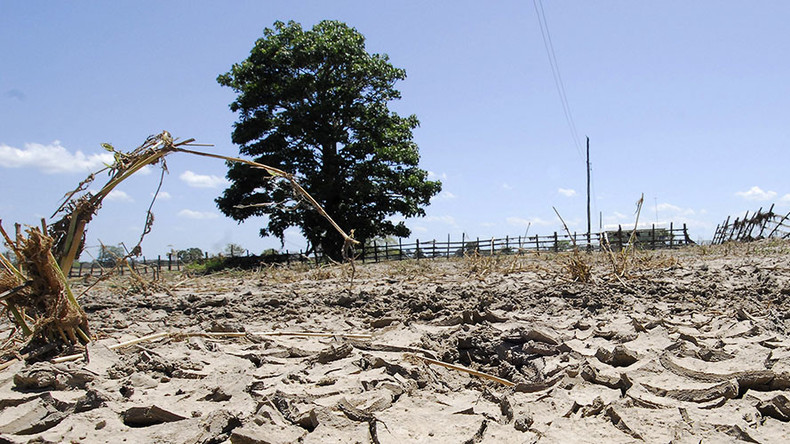 University of Oxford researchers say world food production will be seriously hampered by climate change, resulting in more than 500,000 adult deaths worldwide in 2050.
A country-by-country breakdown predicts that changes in food production will cause 25 more UK deaths per million in 2050. When considering the current adult population, this works out to more than 1,200 lives that year.
The study, led by Dr. Marco Springmann, points to reduced crop productivity negatively affecting worldwide diet and bodyweight. This is the strongest evidence to date that climate change is having an impact on food production.
"We looked at the health effects of changes in agricultural production that are likely to result from climate change and found that even modest reductions in the availability of food per person could lead to changes in the energy content and composition of diets, and these changes will have major consequences for health," Springmann said.
Results predict that climate change will lead to an average reduction in food availability of 3.2 percent with intake of fruit and vegetables down 4.0 percent.
The reduction of fruit and vegetables poses the highest risk for the UK.
"In the UK the reduction in fruit and vegetable consumption would be the number one risk factor, as a combination of less production and higher prices there will be a reduction in the consumption," said Springmann.
Changes to the climate will make it increasingly difficult for farmers to maintain the same levels of production.
"The immediate cause of the reduction in fruit and vegetable consumption are the climatic shocks: basically, less can be grown, that leads to farmers probably using more land, and also the prices go up," he said.
Authors of the report state that changes in emission production needs to be a priority. Acting now could have huge benefits for the future of world health. The report aims to put pressure on governments.
"Climate change is likely to have a substantial negative impact on future mortality, even under optimistic scenarios. Adaptation efforts need to be scaled up rapidly," Springmann said.
Whilst acknowledging the importance of raising awareness of climate change, Dr. Alistair Woodward from the University of Auckland and Professor John Porter from the University of Copenhagen call for changes of policy.
"Springmann and colleagues have moved the climate and food debate in a necessary direction by highlighting both food and nutritional security, but a mountain of policy-relevant questions remain that require close scrutiny," said Woodward and Porter.
Low-income countries in the Western Pacific and South-East Asia are likely to be worse affected by the changes.