EU deal 'broke Tory manifesto promises,' Nigel Evans tells RT (VIDEO)
Published time: 2 Mar, 2016 14:23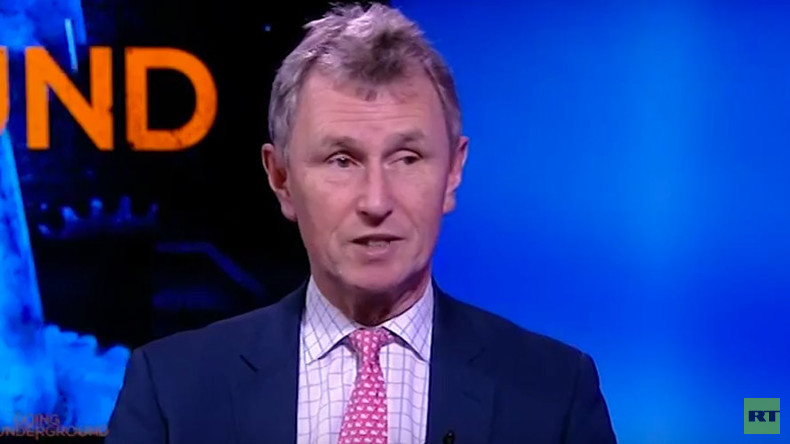 Prime Minister David Cameron's EU deal broke promises made in the 2015 Conservative Party manifesto, Nigel Evans MP told RT's Going Underground.
The MP for Samlesbury berated the prime minister for going against the manifesto he fought for in May 2015.
Evans argued the current deal, although better than it would have been had it been brokered by the Labour Party, does not deliver on what Cameron promised during his Bloomberg speech in 2013.
"The deal that he's got just isn't the fundamental change that David Cameron talked about in his Bloomberg speech a couple of years ago. It doesn't even deliver some of the things we promised in our election manifesto just over a year ago, so it's not good enough for me," said Evans.
He pointed to the example of child benefits, where Cameron had promised to drop welfare payments for EU nationals not living in the UK. However, Cameron's deal stipulated the government would continue to pay benefits, but at the rate of recipients' home countries.
"We said that we would not give any child benefit to any youngster, who had not stepped foot inside the United Kingdom, and now that has morphed into 'we are going to pay them child benefit but at the rates which exist in the countries where they live,'" said Evans.
Backing a Brexit, Evans said he and a "growing number of MPs" have had enough, proclaiming Cameron had knowingly broken promises.
"Well I'm sorry that's still millions of pounds that are going from the exchequer and we said simply they would get no money. That is a broken promise from the election manifesto that I fought for in May last year," said Evans.
Cameron had previously visited a BAE plant in Evans' Lancashire constituency and warned that jobs in the industry would be under-threat if Britain were to leave the EU.
In his interview with Going Underground, Evans rubbished the PM's warning that a Brexit would put BAE jobs at risk.
"I've got a BAE plant in my constituency in Samlesbury and this is all part of project fear I'm afraid. To try and say to people that on Thursday they vote to leave, on Friday unemployment at three million because nobody will trade with us. It's absolute nonsense," said Evans.
After speaking to BAE Systems, Evans said he is confident jobs will not be threatened by a British exit from the EU.
"When I went round BAE Systems I asked them what sorts of contracts that they were looking at and they were all in the Middle East. Last time I looked, none of those countries were in the EU," argued Evans.