'Culture of cronyism': Corrupt £1.3bn NAMA property deal sparks calls for investigation
Published time: 2 Mar, 2016 14:07
Edited time: 2 Mar, 2016 14:18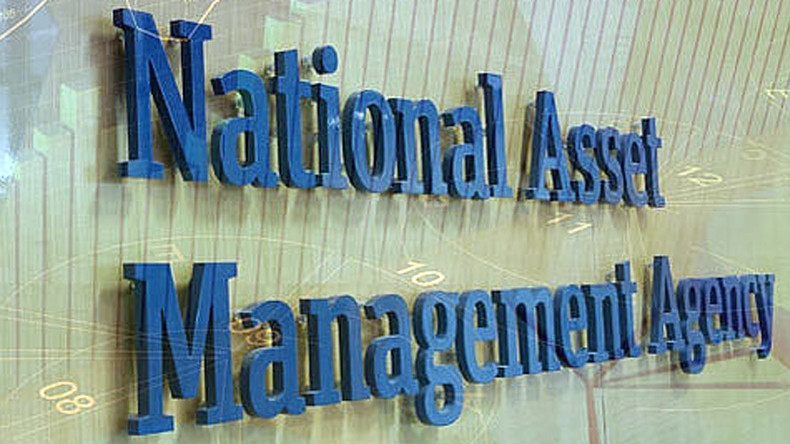 Evidence of corruption at the heart of a £1.3 billion Northern Irish property deal has sparked renewed demands for a broad-ranging investigation into the landmark sale.
The 'Project Eagle' deal at the center of the scandal saw US equity fund Cerberus purchase a property portfolio from the National Assets Management Agency (NAMA) in 2014. The portfolio, which consisted of £4.3 billion worth of toxic loans, was sold to the equity fund for just £1.3 billion.
Allegations of corruption
NAMA was created by the Irish government in late 2009, following the implosion of Ireland's property bubble and subsequent financial meltdown. It functioned as a "bad bank," acquiring property development loans from struggling Irish banks north and south of the border.
Shortly after its creation, critics said it was an elaborate instrument for bailing out banks and property developers while ordinary Irish tax payers took the hit. However, its proponents argued it would inject credit into Ireland's ailing economy at a time when liquidity was needed.
Following a year-long investigation into NAMA's Project Eagle deal, BBC Spotlight broadcast a damning portrait of Northern Ireland's culture of corruption. The program, which was aired on Monday, accused wealthy businessman Frank Cushnahan of accepting corrupt payments in relation to the controversial NAMA deal.
It had previously been alleged that Cushnahan, who acted as a NAMA adviser, was due to be given a so-called "fixer's fee" for his role in orchestrating the sale and others. Although he flatly denied there was any truth to these allegations, a secret recording of him in a Belfast hotel appears to contradict his claim.
The video, which features in the BBC Spotlight program, shows Cushnahan speaking with a Northern Irish property developer and an accountant. The businessman goes on to admit he was going to be paid an illegal fixer's fee for his role in orchestrating the sale.
Damning evidence
Cushnahan had been appointed by the Democratic Unionist Party (DUP) as an adviser to NAMA. He had arranged a meeting with Northern Ireland's then-First Minister Peter Robinson and an American firm called Pimco, which had offered to purchase Northern Ireland's complete property loan portfolio in one single deal.
The sale would have been the largest of its kind in Northern Irish history and Pimco had reportedly pledged to give Cushnahan a £5 million fee if it was successful.
The deal imploded, however, amid calls for NAMA sales to be more transparent. Cushnahan left Nama soon after this, and was not supposed play a part in the agency's future deals. But when a second US firm called Cerberus successfully bid for the NAMA property portfolio in 2014, Cushnahan was still playing a behind-the-scenes role.
The video obtained by BBC Spotlight shows the businessman remained central to the deal, a detail that was reportedly kept secret from Nama. Cushnahan can be heard saying in the recording that he was supposed to be given €7.7 million for facilitating the sale. He also says the majority of the work concerning the sale was conducted by himself and Belfast-based ex-solicitor Ian Coulter.
Whistleblower's allegations
John Miskelly, a property developer who attended the secretly recorded meeting, says the son of Northern Ireland' former First Minister, Gareth Robinson, told him to get in touch with Cushnahan for advice.
Miskelly said he blew the whistle to American financial watchdog the Security and Exchange Commission (SEC) after the Project Eagle meeting took place. He told the BBC that he has detailed evidence of Northern Irish property dealings that occurred since the 2008 financial crisis that were tainted by financial misconduct and corruption.
The Belfast-based developer added that he has passed this information on to the National Crime Agency (NCA), which heads Britain's law enforcement battle against serious and organized crime.
Serious issues for NAMA raised by BBC Spotlight - mostly, how it could not have known Cushnahan was not a double, but a triple agent...

— Gavan Reilly (@gavreilly) February 29, 2016
The NCA is investigating the matter.
NAMA denies any involvement in wrongdoing concerning the Project Eagle sale. However, BBC Spotlight's program argued its unlikely the agency had no knowledge of Cushnahan's actions.
Northern Ireland's former First Minister Peter Robinson said the investigation of white collar crime "should be left to professional investigators rather than a television program."
He told the BBC that he had given a complete account of his actions to the Public Accounts Committee (PAC) at Stormont and would co-operate with any NCA investigation.