Firms failing to pay minimum wage are dodging prosecution, investigation reveals
Published time: 2 Mar, 2016 13:18
Edited time: 2 Mar, 2016 13:27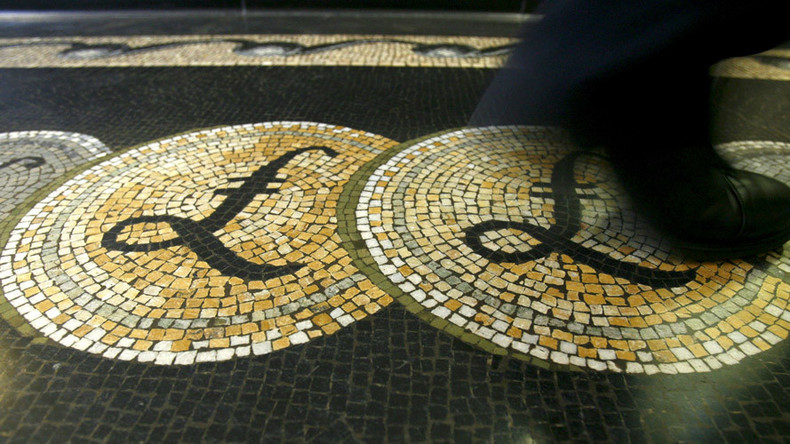 All companies that failed to pay the National Minimum Wage (NMW) escaped prosecution last year, with not a single British firm facing legal action by the government despite breaking the law.
No British company has been prosecuted for failing to pay the minimum wage since 2013, when the Conservative-Liberal Democrat coalition government was in power, according to documents obtained via Freedom of Information (FoI) requests by independent media outlet The Ferret.
The number of company inspections for compliance has also fallen, while nearly 5,000 employers are suspected of failing to pay the NMW.
The Ferret's findings come just weeks before the British government introduces the so-called National Living Wage (NLW) of £7.20 (about US$11) per hour for workers aged 25 and over.
On the official website for the new wage, the government advises employers to make sure they are paying their staff correctly from April 1, "as the National Living Wage will be enforced as strongly as the current National Minimum Wage."
Since 2013 however, there have been no prosecutions against companies failing to pay the minimum wage and the number of inspections has fallen.
The Ferret reports that in 2009/10 there were 3,643 inspections for compliance to NMW law, but in 2013/14 this figure dropped to 1,455.
Of the 1.4 million minimum wage jobs in the UK in 2015, over 5 percent were paid below or within 5 pence of the minimum wage, according to figures from the Low Pay Commission.
Under current legislation employers can be handed a fine of up to £20,000 for each worker who is paid below the minimum wage, and they must also make back payments to compensate any unpaid wages.
Tax barrister Jolyon Maugham QC said the government is failing to prosecute the wealthy for breaking the law.
"If you were a government that was actually interested in delivering the minimum wage for the low-paid you would expect to see government focusing on some high profile prosecutions to keep everybody interested and to keep everybody honest," he said.
"Not only do we have substantially no prosecutions but we have very, very little positive action by government to secure that people are paid the minimum wage.
"We have a failure to prosecute the wealthy, to prosecute employers for failing to meet their statutory obligations to pay the minimum wage. Once again you are driven to ask whether government is more interested in the rhetoric around supporting the low-paid than it is in delivering support for the low paid."
A spokesperson for HMRC said the government always investigates violations of minimum wage law.
"We always investigate businesses where we believe the National Minimum Wage (NMW) is not being paid. We act on information from a range of sources, including workers, third parties or from our own proactive intelligence work.
"HMRC will look at every complaint made by a worker through the ACAS Helpline. From April to November 2015, we acted against 557 businesses, clawing back over £8 million for 46,000 workers who had been illegally underpaid."