MoD faces claims of millions of pounds in unsettled Iraq torture compensation cases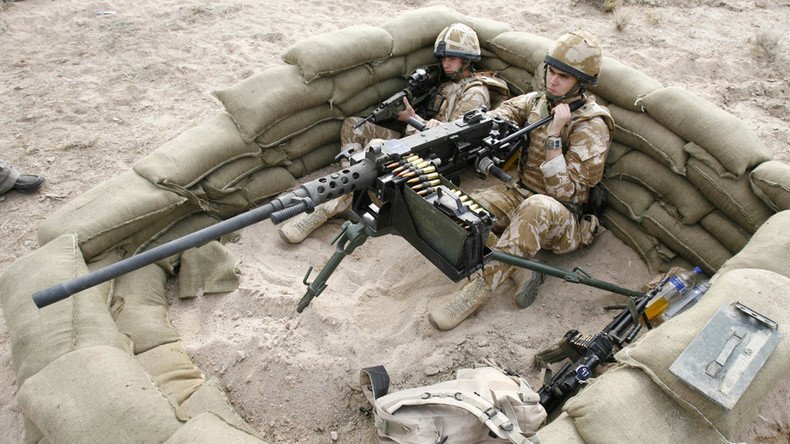 The Ministry of Defense (MoD) may be forced to pay millions in compensation relating to 600 outstanding claims that UK troops tortured Iraqi citizens after Britain's 2003 invasion of Iraq.
According to a Freedom of Information (FoI) request tabled by the IBTimes UK, the government has already paid out £19.6 million in response to 323 separate claims, but there are still hundreds more unsettled cases.
"To date, 323 tortious claims have been settled. Some 600 tortious claims and approximately 1,400 judicial review claims remain outstanding," the Ministry of Defense (MoD) told the publication.
The torture allegations include the use of stress positions, sensory deprivation, sleep deprivation and starvation against civilians. So far no soldiers have been imprisoned and the cases have been settled financially.
"Allegations of ill-treatment include[d]; assault, threats, hooding, exposure to noise, stress positions, deprivation (sleep, water, food) and general degrading treatment," the MoD said.
The government department also conceded that there had been "some alleged instances of serious ill-treatment (e.g. of electrocution) occurred following transfer to the Iraqi authorities or to other Coalition Forces."
The ministry added that there was one civilian death due to ill-treatment. Baha Mousa, a hotel receptionist, died after being subjected to a horrific episode of gratuitous violence by British troops.
The MoD told the IBTimes UK it "fully accepted liability in relation to the death of Baha Mousa and the ill-treatment of his companions."
"Most of these payments were necessary because of an unexpected European Court of Human Rights ruling that detention as practiced in Iraq was illegal. They do not reflect acceptance of wrongdoing," an MoD spokesperson said.
"The MoD has referred the outstanding claims to the Iraq Historic Allegations Team (IHAT) for investigation. If the investigation indicates that abuse took place, compensation can be considered."
The revelations come after the MoD won an appeal to overturn a ruling by the High Court, which allowed Iraqi civilians to sue it over allegations of illegal detention and mistreatment by British troops in Iraq.
Initially, Justice Leggatt ruled a limitation on civilian claims against the MoD would be suspended due to a time bar on civilians taking legal action in Iraq, meaning families would be able to sue to government for any damage done during the 2003 invasion.
But in December he ruled in favor of the MoD, stopping Iraqis from suing the ministry. The three appeal judges – Master of the Rolls Lord Dyson, with Lord Justice Tomlinson and Lord Justice Vos – made a unanimous decision.
You can share this story on social media: