MoD wins appeal over Iraqi civilian mistreatment claims
Published time: 9 Dec, 2015 15:33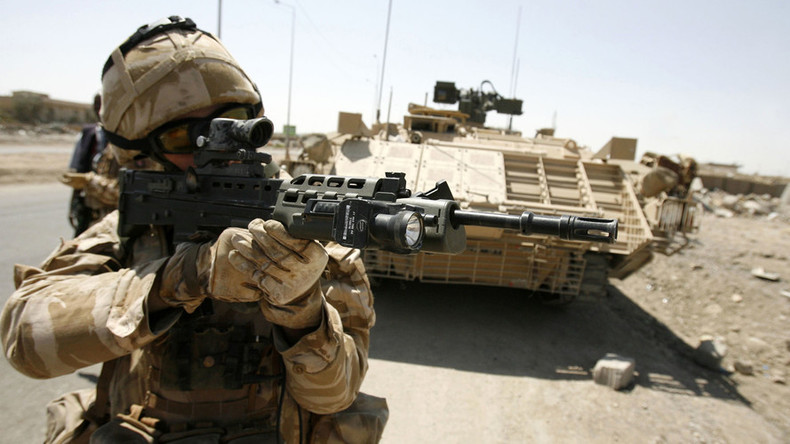 Britain's Ministry of Defence (MoD) has won an appeal to overturn a ruling by the High Court which allowed Iraqi civilians to sue the ministry over allegations of illegal detention and mistreatment by British troops in Iraq.
Initially, Justice Leggatt ruled a limitation on civilian claims against the MoD would be suspended due to a time bar on civilians taking legal action in Iraq.
However, on Wednesday he ruled the limitation period was not suspended. The three appeal judges – Master of the Rolls Lord Dyson, with Lord Justice Tomlinson and Lord Justice Vos – made a unanimous decision.
Tomlinson explained the ruling related to the "Iraqi Civilian Litigation," under which hundreds of Iraqis have filed claims in the English High Court against the MoD.
The Iraqi civilians are seeking compensation and damages for alleged unlawful detention and ill-treatment by British troops during the conflict, which began with the invasion of Iraq by a US-led coalition in 2003.
"The Department welcomes the decision of the Court of Appeal as it serves to safeguard taxpayer interests in the face of hundreds of compensation claims which have appeared many years after the alleged incidents to which they refer," an MoD spokesperson said.
But Martyn Day, a representative from law firm Leigh Day, said the ruling presented an extra hurdle for Iraqis seeking justice.
"These cases are against the MoD, which has so far settled hundreds of claims by Iraqis who claimed they had been abused and wrongly detained during the period of British involvement in southern Iraq following the ill-fated war of 2003.
"This judgment puts up an additional technical hurdle for the remaining Iraqis who are looking to get justice for what happened to them."
The extent of British involvement in Iraq is expected to be published in the summer of 2016 as the long-delayed Chilcot Inquiry report is made public.
The inquiry, set up to examine the legality and repercussions of the 2003 invasion, last took evidence in 2011 and has cost the taxpayer more than £10 million (US$15 million).