Brexit may jeopardize vital workers' rights – TUC
Published time: 25 Feb, 2016 17:22
Edited time: 25 Feb, 2016 18:29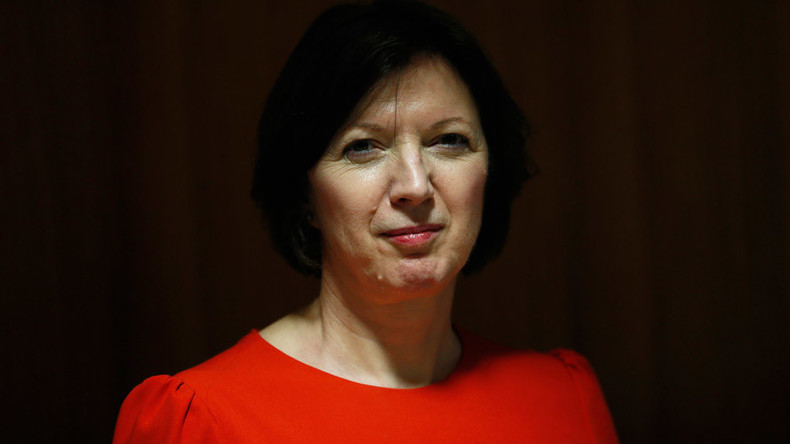 A vote by Britons to leave the European Union in June's 'In/Out' referendum risks jeopardizing vital workers' rights such as paid vacations and parental leave, the Trades Union Congress (TUC) has warned.
In the event of a Brexit, the Conservative Party government will be tasked with deciding which of the EU laws on worker protection to keep on the books and which ones to scrap, Thursday's report said.
TUC General Secretary Frances O'Grady said the referendum's outcome could seriously impact upon British workers.
"Working people have a huge stake in the referendum because workers' rights are on the line," she said.
"It's the EU that guarantees workers their rights to paid holidays, parental leave, equal treatment for part-timers, and much more.
"The current government has already shown their appetite to attack workers' rights. Unions in Britain campaigned for these rights and we don't want them put in jeopardy. The question for everyone who works for a living is this: can you risk a leap into the unknown on workplace rights?"
Rights that may come under threat include protection against discrimination, equal pay for equal work, paid annual leave and parental leave.
The EU's 1998 Working Time Directive introduced mandatory paid leave for workers and instated a 48-hour-per-week cap on working time. The TUC advised against depending on Britain's Tory government to uphold these standards.
Prime Minister David Cameron, who pledged to campaign "with his heart and soul" to remain in the EU, secured a deal last week in Brussels redrawing the terms of UK-EU relations. The agreement includes a seven-year restriction on migrants seeking UK benefits and an option to opt out of the EU's principle of "ever closer union."
However, high-profile supporters of the 'Out' campaign, including London Mayor Boris Johnson and Justice Secretary Michael Gove, have warned the proposed deal does not give enough power to Britain, leaving the country powerless to defy European courts.