Big business backs EU: FTSE bosses warn Brexit will 'threaten jobs'
Published time: 23 Feb, 2016 12:30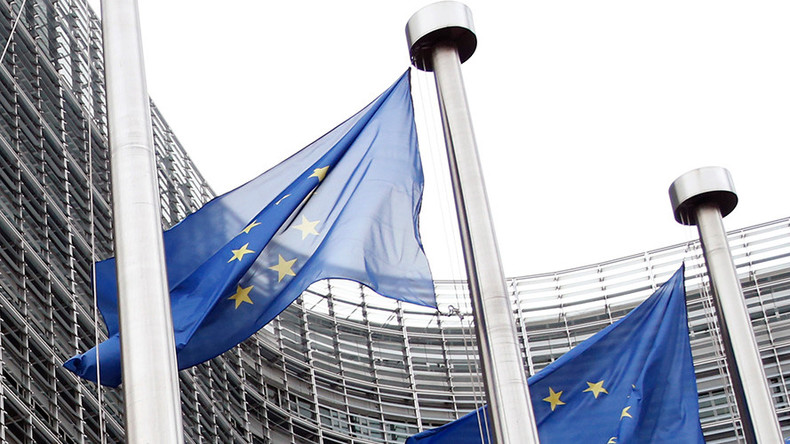 Some of Britain's top corporate bosses have signed a letter in support of the UK's continued membership of the EU. Signatories include chiefs from BAE Systems, easyJet and Shell.
Approximately one-third of businesses on the FTSE 100, the index of Britain's largest stock-market companies, have signed the letter, which was organized by City PR boss Roland Rudd.
However, the letter is missing signatures from retail giants Tesco and Sainsbury's, which have said that the decision should be made by the British people alone. Supermarket Morrisons, which is no longer on the FTSE 100, has also not signed the letter.
"The businesses we lead represent every sector and region of the United Kingdom. Together we employ more than 1 million people across the country," the letter reads.
"Following the prime minister's renegotiation we believe that Britain is better off staying in a reformed European Union. He has secured a commitment from the EU to reduce the burden of regulation, deepen the single market and to sign off crucial international trade deals.
"Business needs unrestricted access to the European market of 500 million people in order to continue to grow, invest and create jobs. We believe that leaving the EU would deter investment and threaten jobs. It would put the economy at risk.
"Britain will be stronger, safer and better off remaining a member of the European Union."
The three major supermarket chains have all said that backing the "In" vote could affect their retail operations in the UK.
"The referendum on EU membership is a decision for the people of Britain. Whatever that decision is, our focus will continue to be on serving customers," a statement from Tesco said.
Sainsbury's added that it was an "apolitical organization" and the vote on Europe was a "matter for the British people."
The letter is also missing signatures from the bosses of two major UK banks. Lloyds Banking Group and Barclays bank both declined to sign the letter.
Chairman of Lloyds, Lord Blackwell, said the EU referendum was "ultimately a matter for the British people."
Barclays Chairman John McFarlane said his company would not sign the letter because it is against policy, but added that it was "in the best interest of customers" to stay in the EU.
Following Cameron's renegotiation agreement last Friday, the referendum campaigns have begun in earnest.
The vote will be held on June 23.