More Britons support socialism than capitalism – survey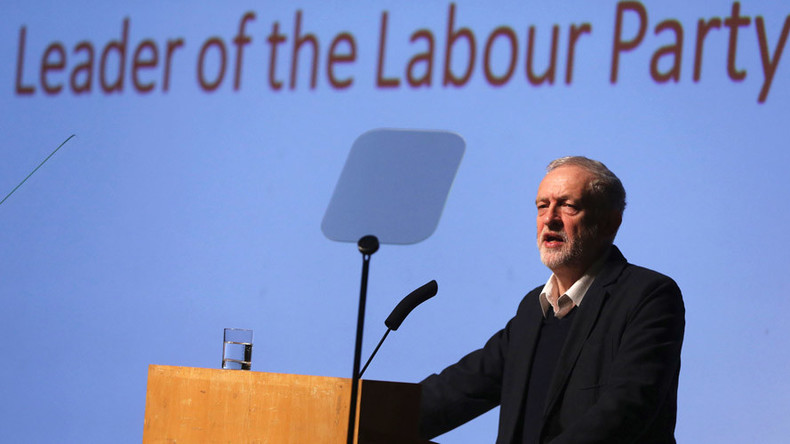 Capitalism is falling out favor with Britons, while the popularity of socialism is on the rise, a new YouGov survey has revealed.
The survey found that a small majority of British people preferred socialism, with 36 percent responding that they held a favorable view of the ideology, compared with 32 percent who said that they viewed it negatively.
Support for socialism as a concept however has not transferred into tangible support for Jeremy Corbyn's Labour Party. A poll conducted by YouGov earlier this month showed that the Conservatives had a 10-point lead on Labour.
Thirty-three percent of the nearly 4,000 adults surveyed responded that they had a favorable view of capitalism, opposed to the 39 percent saying they viewed it negatively.
Over 60s were the only age group in Britain to view socialism unfavorably.
Though support for socialism in Britain trails behind social democratic Germany, where 45 percent said they supported the left-wing ideology, the survey found that British people viewed socialism more favorably than Americans, where only 29 percent were in favor.
However, support for socialism among young people, aged 18 to 24, in both America and Britain, has skyrocketed in recent months, with a net of +17 and +18 respectively.
"Compared with May 2015, socialism has significantly boosted its reputation among young Americans. In May it was viewed favorably by net +5 among young people, compared to net +17 less than a year later," said YouGov Online Editor Will Dahlgreeen.
The spike coincided with the rise of underdog democratic presidential candidate Bernie Sanders, who has galvanized millions of Americans with his sweeping vision of social change and equality.
You can share this story on social media: