Clinton defeats Sanders in Nevada caucus by thin margin
Published time: 20 Feb, 2016 22:43
Edited time: 21 Feb, 2016 04:00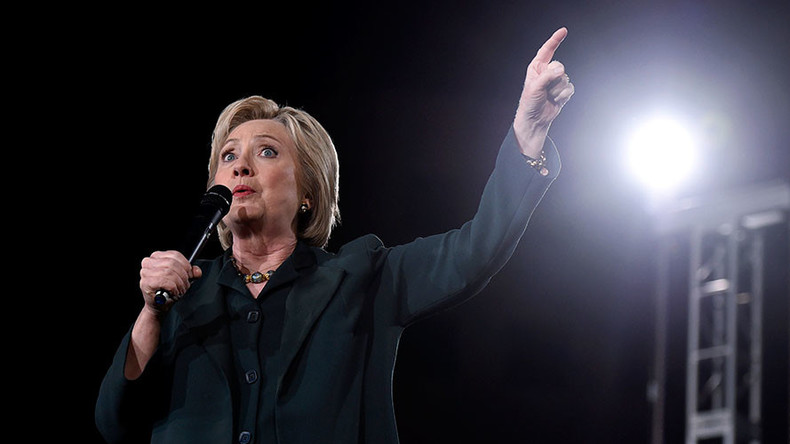 Despite offering a strong challenge, Democratic presidential candidate Bernie Sanders has lost the Nevada caucus to his rival Hillary Clinton by a narrow margin, according to projections.
READ MORE: Jeb Bush suspends campaign as Trump secures solid win in South Carolina
With over 90 percent of the precincts reporting, Clinton is leading with 52.6 percent of the vote to Sanders' 47.3 percent.
To everyone who turned out in every corner of Nevada with determination and heart: This is your win. Thank you. -H

— Hillary Clinton (@HillaryClinton) February 20, 2016
Clinton had been hoping for a big two-digit win in Nevada to substantiate her supposed support from the Latino community, but instead is again securing a rather disappointing near-tie, as was the case in Iowa.
"Nevada was supposed to be a state "tailor made" for the Clinton campaign, and a place she once led by almost 40 points," Sanders wrote to his supporters, claiming that getting "roughly the same number of delegates" there was a victory.
"Today, we sent a message that will stun the political and financial establishment of this country: our campaign can win anywhere," Sanders said.
I am very proud of the campaign we ran. Five weeks ago we were 25 points behind and we ended up in a very close election.

— Bernie Sanders (@BernieSanders) February 20, 2016
Sanders and Clinton will now turn their attention to the SC primary on February 27 before making way for 'Super Tuesday' on March 1.
READ MORE: Nevada Caucus and South Carolina Primary: What you need to know
In the meantime, Republicans are eagerly awaiting results from the South Carolina primary, where Trump is expected to win by a large margin.