Nurse who self-immolated outside Kensington Palace was fired days before Christmas
Published time: 17 Feb, 2016 15:45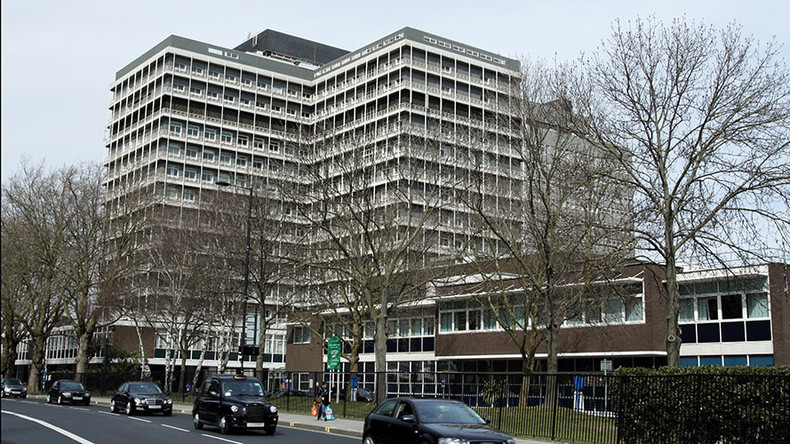 The nurse who burned himself to death outside Kensington Place last week was fired by a London hospital days before Christmas after he wrote a letter supporting a colleague, it was revealed on Tuesday.
Amin Abdullah, 41, was being treated for severe depression at St. Charles Hospital in London following his dismissal from Charing Cross Hospital in west London, his partner of 12 years Terry Skitmore told the Evening Standard.
Abdullah, an award-winning NHS nurse, was found by police near Kensington Palace, home to Prince William and Kate Middleton, when he set himself on fire after apparently having doused himself in petrol. Paramedics were unable to save him.
Abdullah was dismissed after he and 16 other staff members signed a petition in support of a colleague after a patient filed a complaint against him. Abdullah claimed that the patient was "derogatory and rude about individual members of staff."
Imperial College Healthcare, which is in charge of Charing Cross Hospital, decided that Abdullah had committed a gross breach of the professional code of conduct in signing the letter.
Skitmore told the Standard: "The way they treated him was disgraceful. What pushes you to cover yourself in petrol and set fire to yourself?
"Amin was sacked because he tried to stick up for a colleague who had been called 'lazy and unfriendly' in a patient's complaint."
Abdullah grew up in an orphanage in Kuala Lumpur, Malaysia, before coming to London, where he completed a nursing degree at Buckinghamshire New University in 2014. He was awarded the Hannah Evans Award for Excellence in clinical knowledge and practice upon his graduation.
A spokesperson for Imperial College Healthcare NHS Trust said: "We are saddened to hear of Mr Abdullah's death and would like to offer our sincere condolences to his family and friends at this difficult time.
"The Trust will engage fully with any investigations into Mr Abdullah's death."