Brexit against Scots' wishes would be 'democratically indefensible' – Nicola Sturgeon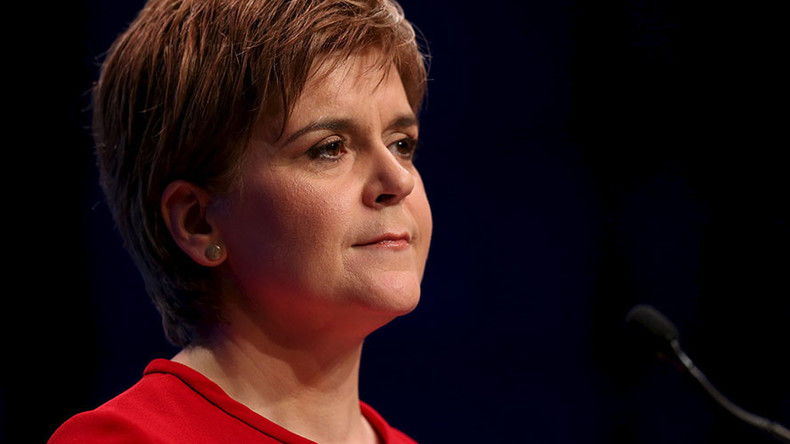 Scottish First Minister Nicola Sturgeon has warned that Scotland may hold a second referendum on independence in the case of a Brexit.
The SNP leader said that there would be "significant anger" and a rekindling of the "desire to look again at independence" if the UK were to vote to leave the EU when the majority of Scots support membership in the 28-member bloc.
Fifty-nine percent of Scots back the EU, compared to 49 percent UK wide, according to a recent ITV poll conducted by ComRes.
In an interview with ITV News on Tuesday, Sturgeon said: "If there is a vote to come out in England, then we find ourselves being taken out against our will, that would be I think a democratically indefensible outcome.
"If we find ourselves in that situation, and I hope we don't, then inevitably people in Scotland will say shouldn't we look again at whether or not Scotland should be independent, given that may become the only way to secure our membership of the European Union."
The SNP leader noted however that she would not be campaigning alongside David Cameron for an 'In' vote, saying she does not want to "pretend" to agree with the prime minister.
"I don't know that his vision of the European Union entirely accords with my own so I think I can do a better job of trying to secure an in vote by arguing the case I think is the right one rather than getting into a situation where I pretend to agree with David Cameron when I clearly don't," Sturgeon said.
Cameron is currently in Brussels attempting to renegotiate the terms of Britain's EU membership ahead of a crunch summit later this week. The PM is hoping to secure a deal, which would enable a referendum to be held as early as June.