Cameron's Brexit deal remains in balance amid possible Euro Parliament rejection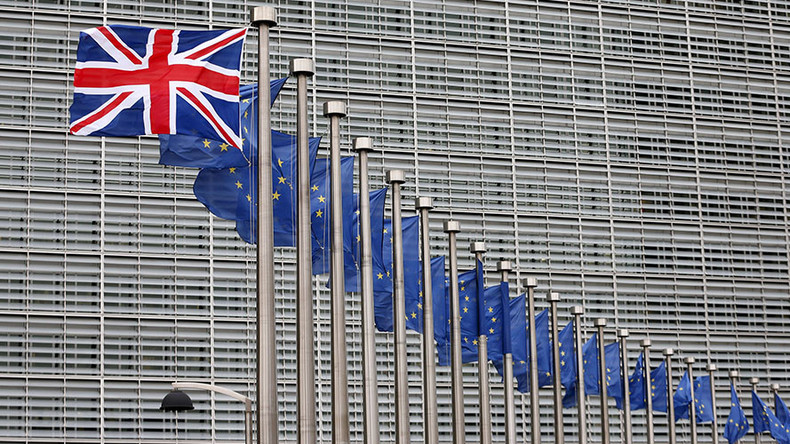 The deal for Britain's membership of the European Union currently being negotiated by Prime Minister David Cameron may not be accepted by the European Parliament, the head of the Parliament said on Tuesday.
Cameron is due to work through differences with other EU leaders on Thursday before negotiating a full deal at the weekend. The European Parliament must then give its approval to any deal that is proposed before it becomes valid.
"I can give you a guarantee that the European Parliament will deal immediately after the referendum to stay in to legislate on the proposal of the Commission," Parliament President Martin Schulz told reporters after his meeting with Cameron.
"But to be quite clear, no government can go to the Parliament and say: this is our proposal, can you give a guarantee about the result. This is not possible in a democracy."
Schulz's comments come as President of the European Council Donald Tusk suggested there is a "real" danger that the EU could break up, and that the UK's membership of the bloc remains "very fragile."
Tusk posted a tweet ahead of the talks which begin on February 18, warning that discussions about the future of Britain's membership have reached "a critical moment."
If the talks on Friday are successful and a deal is reached, the prime minister is expected to hold a Cabinet meeting on February 19, which will signify the beginning of the referendum campaigns. Two prominent Euroskeptics, Theresa May and Boris Johnson, seem to have been swayed by initial negotiations. But Iain Duncan Smith and others could have jumped ship to the Brexit campaign by Saturday.
In the run up to Friday's talks, Cameron took part in a last-minute diplomacy blitz as he met with ministers across Europe to promote Britain's renegotiation.
On Monday night he met French President Francois Hollande, and Tuesday saw meetings with the European Parliament.
Conservative sources told the Independent that a Cabinet meeting would be called immediately if a deal was made on Friday evening.
Both Britain and Brussels have agreed that there are major points of negotiation to break through before a deal is reached. A spokeswoman for Cameron said: "Nothing is agreed until everything is agreed."
Donald Tusk's warning emerged on Twitter on Monday evening after he held talks with the Romanian and French presidents.
"The risk of break-up is real because this process is indeed very fragile," he posted.