Michael Fallon: Corbyn biggest threat to Falklands, not Argentina
Published time: 17 Feb, 2016 11:07
Edited time: 17 Feb, 2016 14:53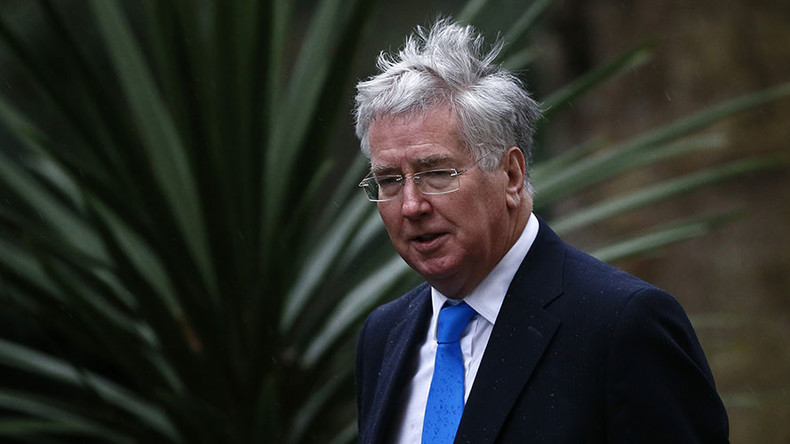 Defence Secretary Michael Fallon has said during a visit to the Falkland Islands that Labour leader Jeremy Corbyn poses a bigger threat to the islands' future than Argentina.
During the first visit to the south Atlantic islands by a senior cabinet minister in 14 years, Fallon said, "The biggest threat at the moment isn't Argentina. Actually it is Jeremy Corbyn and the Labour Party, who seem determined to override the wishes of the islanders."
Fallon's visit marks a turning point in relations between the UK and Argentina, whose conflict over the islands 34 years ago left 649 Argentinian troops, 255 British soldiers and three islanders dead.
In December, new Argentinian President Mauricio Marci took office replacing Cristina Fernandez de Kirchner, after an eight-year rule marked by frosty relations with the UK. Marci has pledged to take a less aggressive approach to the islands, known as Las Malvinas in Argentina, than Kirchner.
Argentina claims it has a right to the islands, insisting it inherited them from the Spanish crown in the early 1800s. The UK meanwhile maintains that the islanders, most of whom are of British descent, have a right to self-determination, citing a 2013 referendum in which an overwhelming majority of the inhabitants voted to remain in the UK.
"The sovereignty issue was settled over 30 years ago and the Falkland Islanders have made their own choice very clear," Fallon said.
His comments came in response to Corbyn's controversial suggestion last month that the UK and Argentina arrange a power-sharing agreement with regard to the islands.
"It seems to me ridiculous that in the 21st century we'd be getting into some enormous conflict with Argentina about the islands just off it. Yes, of course the islanders have an enormous say in this, let's bring about some sensible dialogue," Corbyn told the BBC.
During Kirchner's presidency, Argentina and Britain were embroiled in a bitter dispute over oil and gas exploration, with Argentina accusing the UK of propagating colonialism. The business-friendly Marci however has signaled that he wants to reverse his government's position and encourage trade and cooperation with the UK.