Foreign Office fears 'diplomatic row' over defence secretary's Falklands visit
Published time: 15 Feb, 2016 11:29
Edited time: 15 Feb, 2016 14:09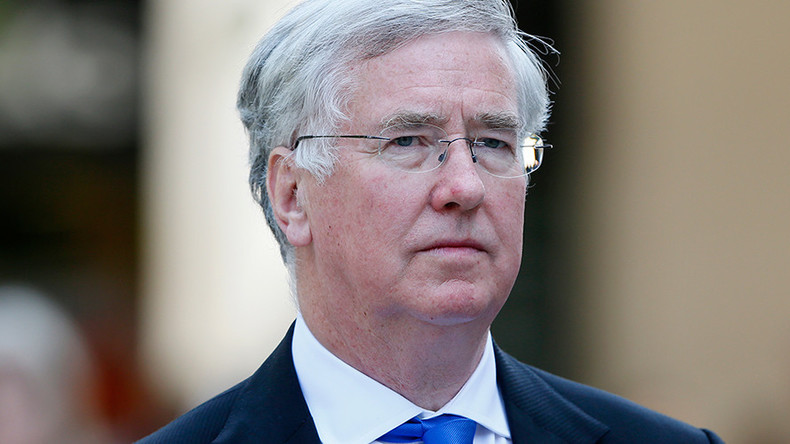 Defence Secretary Michael Fallon is planning to visit to the Falkland Islands this week, the first such visit in 14 years, rankling the Foreign Office.
Diplomats fear the visit, which comes 34 years after the Falklands war which left 649 Argentine troops, 255 British soldiers and three islanders dead, will undermine recent attempts to re-establish friendly relations between Britain and Argentina.
A Whitehall source told the Mail on Sunday: "Michael has irritated the Foreign Office. They think it looks bellicose and will make it harder to do business with Buenos Aires."
A Ministry of Defence source defended the visit, saying: "The Defence Secretary thinks it is important to show solidarity with the 1,400 British service personnel stationed there. [Foreign Minister] Mr Hammond does not have a problem with the visit.
"And it is nothing to do with the referendum – he has to go this week while Parliament is in recess."
READ MORE: 'He's one of ours': Argentina praises UK's Corbyn for power-sharing idea in disputed Falklands
Last month, Prime Minister David Cameron told new Argentine President Mauricio Macri that it was "absolutely clear" that the south Atlantic islands will remain British, following a 2013 referendum in which an overwhelming majority of Islanders voted to remain in the UK. The conservative and business-friendly Marci has pledged to take a less aggressive stance on the islands' future than his predecessor and "restore" relations with the UK after Christina Fernandez de Kirchner's eight-year presidency.
Kirchner and Cameron came to blows last year after Buenos Aires attempted to criminalize British drilling companies working around the islands, known in Argentina as Las Malvinas, which house substantial oil and gas reserves.
Critics accused the socialist Kirchner of using a hardline approach to Falklands sovereignty as a ploy to rally public support. Kirchner was elected president in 2007 following her husband Nestor Kirchner's four year term. She offered a mixture of populist, socialist, and statist policies, bolstered by high commodity prices combined with strident nationalist rhetoric.
Labour leader Jeremy Corbyn suggested that the UK strike a deal with Argentina about who controls the islands. He told the BBC last month that continuing the dispute over their status in the 21st century was "ridiculous" and urged for a "discussion about how you can bring about some reasonable accommodation with Argentina."