'Falklands will stay British,' David Cameron tells Argentine president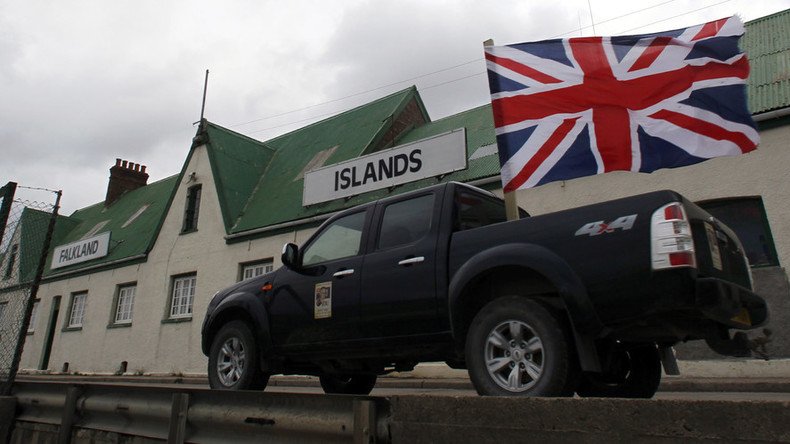 Prime Minister David Cameron met President of Argentina Mauricio Macri at the Davos conference in Switzerland on Thursday and told him that the contested Falklands Islands will remain unequivocally British.
A spokesperson for Cameron told the Mirror newspaper that the PM's stance on the matter was crystal clear.
"The Prime Minister was clear that our position remained the same and that the recent referendum was absolutely clear on the islanders' wish to remain British," the spokesperson said.
Downing Street added Argentina's recently appointed president has indicated he wants to soften tensions on the issue.
"Clearly a new president has come in and he's signalled that he is keen to have a better relationship around the Falklands," the source said.
"We stand behind their position that they want to remain British."
Macri and Cameron also reportedly discussed economic reforms and trade and investment at Davos.
Their meeting comes after Labour leader Jeremy Corbyn suggested on 17 January that efforts be made towards a "reasonable accommodation" on the South Atlantic islands over which the two nations fought a short, vicious war in 1982.
Corbyn told the BBC: "There has to be a discussion about how we can bring about some reasonable accommodation with Argentina.
"It seems to me ridiculous that in the 21st Century we could get into some enormous conflict with Argentina about the islands just off it," he added.
On 4 January, Macri's center-right government released its first official statement concerning the islands, which Buenos Aires refers to as Las Malvinas.
"For decades, the international community has considered the question of Las Malvinas as one of colonialism which must be stopped and has urged Argentina and the United Kingdom to find a peaceful and lasting solution to the sovereignty dispute through bilateral negotiations," Argentina's foreign ministry said.
Argentina's foreign ministry added it "renews its firm commitment to peacefully settling its differences... and invites the United Kingdom to resume as soon as possible talks aimed at settling fairly and definitively, the sovereignty over Las Malvinas, South Georgia, South Sandwich Islands and the surrounding territorial seas."
You can share this story on social media: