Church denies trolling atheist Dawkins in post-stroke 'prayer' tweet
Published time: 14 Feb, 2016 13:36
Edited time: 14 Feb, 2016 14:34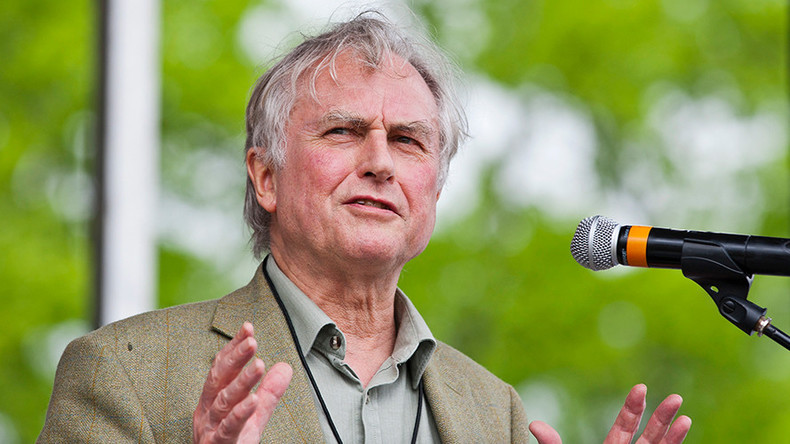 The Church of England has defended a tweet asking people to pray for Richard Dawkins as sincere and not "trolling" after the renowned atheist suffered a stroke.
The tweet was sent Friday after news emerged of Dawkins' stroke on February 5. It was quickly noticed with many questioning whether it was written with good or bad under the hashtag #PrayForDawkins.
In a statement from the Church released Saturday, it denied accusations of making the tweet with any negative or sarcastic intonations, claiming the heated response was due to a "misunderstanding of what prayer is."
The tweet had been met with accusations of bad taste toward Dawkins, who was released from hospital after four days and is recovering at home.
Twitter users also defended the tweet, saying the prayer caused no harm and it was appropriate for the church to offer Dawkins its sympathy.
In the Church of England's statement, Dawkins is described as "absolutely delightful" and "endearing," although they do admit to disagreeing with him on several occasions, including a recent tweet from Dawkins criticizing the appointment of creationist Dan Walker to host a breakfast show on BBC.
Dawkins did not mention the controversy in an audio statement released Saturday, in which he said his condition was improving after suffering a hemorrhagic stroke, "a pretty good one to have," according to Dawkins.
In typical Dawkins fashion, he used the opportunity to speak less about his condition and more about the ingenuity of the human hand and its evolution now that the stroke has caused him to struggle to use buttons on his clothes.