Catch me if you can: UK police arrest drug dealer who taunted them on Facebook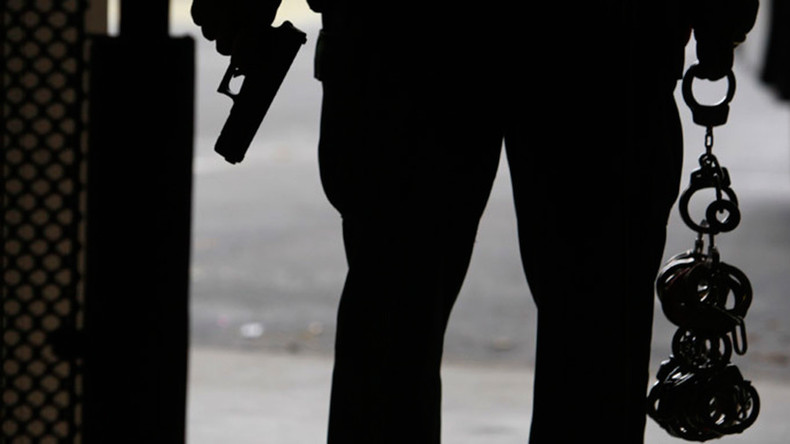 A convicted criminal from Liverpool, England who bragged on Facebook that police would not be able to find him has been arrested.
Steven Johnson was serving a seven year sentence for possession with intent to supply class A drugs when he was released "on license" in January 2014, allowing him to serve his sentence in the community.
READ MORE: Ugly mug: Fugitive sends selfie to police to replace 'terrible' mugshot
Johnson, however, breached the conditions of his parole and fled the country, repeatedly posting pictures to social media sites gloating about his new life in Spain, daring police to try and catch him.
Often posing in front of luxury cars, the 40-year-old posted the pictures to accounts which he set up under different aliases, the Liverpool Echo reports.
Johnson also posted pictures of cannabis plants online saying he was planning on sharing the "two months old" crop with his friends.
"You will never find me! Hahaha," he wrote on one of his Facebook pages, taunting police.
"Just got out of bed. Off the yacht and in the porches bed head. Going for a massage," he posted to another.
READ MORE: Reckless posting: Man arrested for driving 160 mph in Facebook videos

Liverpool police arrested Johnson this week, however, in the village Whiston, near Liverpool city.
"The arrest of Johnson shows that we never give up," Sergeant Mark Worrall, from Merseyside Police, said in a statement. "Johnson has obviously been living the high life abroad, but that has been cut short and he's now back behind bars."
You can share this story on social media: