Ugly mug: Fugitive sends selfie to police to replace 'terrible' mugshot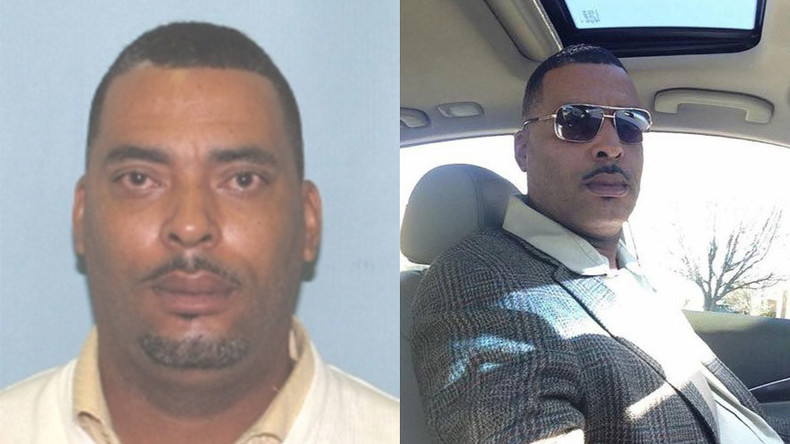 A vain and brazen Ohio fugitive wasn't going to let being on the run ruin his image, so when cops circulated an unflattering mugshot, he got in touch to remedy the situation.
Chip Pugh, 45, skipped a court appearance for a drunk driving charge, prompting the Lima Police Department to circulate two mug shots of him, asking for the public's help in locating him.
Pugh is also currently a person of interest in several other cases, including arson and vandalism incidents, the police department wrote in a Facebook post.
Pugh wasn't happy with the photos circulating online, though, and decided to send the police a more up-to-date, "better" photo.
"Here is a better photo that one is terrible," he wrote above a posed picture of him sitting in a car, wearing gold-rimmed aviators and a plaid suit jacket.
For a man on the run, Pugh doesn't seem to be scared of the limelight. He gave an interview on local radio station 104.9 FM where he vowed to keep eluding the authorities.
"When I was a little kid, my grandmother told me a bedtime story," he said. "My hero was this character who used to say, 'Run, run, fast as you can. You can't catch me, I'm the gingerbread man.'"
Pugh has even garnered some fans along the way for his fashionable photo.
Chip Pugh is making my day 😂😂😂 " Run, run fast as you can. Can't catch me in the ginger bread man" 😂😂😂

— ash✨ (@kissmy_ashleee) January 7, 2016
A Facebook page called 'Free Chip Pugh' had at least 355 followers, according to the New York Post, but now appears to have been removed.


You can share this story on social media: