Unarmed nuclear subs plan 'dangerous nonsense' says former Navy chief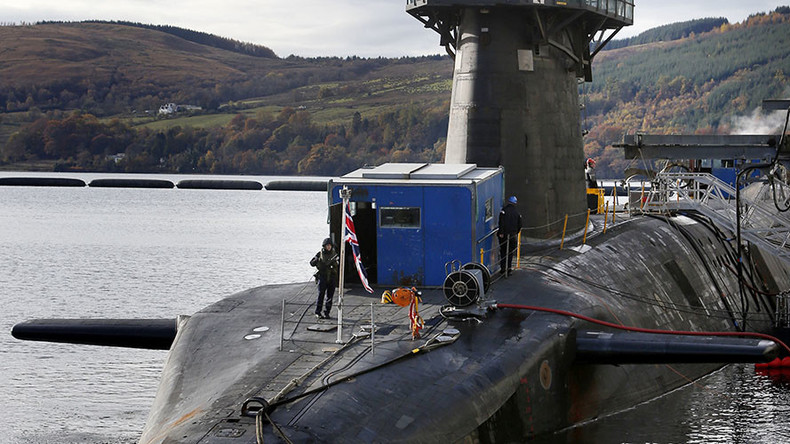 Putting nuclear missile submarines in the ocean without their lethal payloads would leave Britain vulnerable to attack, according to former Royal Navy boss Lord West of Spithead.
Labour Party leader Jeremy Corbyn previously suggested Britain's Vanguard-class submarines could go to sea without nuclear weapons, a strategy known as the Japanese option.
The former First Sea Lord warned that the time it would take to put nukes back onto the submarines would leave Britain vulnerable to a strike by an opposing nuclear-armed power.
Writing in the House, parliament's own magazine, West said: "It would be foolhardy for any British government of whatever hue to make us vulnerable to possible threats by giving up the power to retaliate."
West is a Labour peer and vocal supporter of nuclear weapons. As a navy officer he was in charge of Trident from 2002 to 2006.
He argued the weapon would be critical to allow Britain to shoot back after a nuclear attack.
"The very invulnerability of the submarine from detection ... and the assuredness of warhead delivery make it the ultimate post-strike system," he said.
A vote on Trident is expected in March and Labour is currently carrying out its own defense review, which is due to report in the summer.
West was optimistic that the party would stick with Britain's WMD program, saying the case for retention is "self-evident."
Corbyn is a career-long opponent of nuclear weapons. In his January shadow cabinet reshuffle, he appointed unilateralist Emily Thornberry as shadow defense secretary in place of the more hawkish, pro-Trident Angela Eagle.
Opponents outside the Labour Party, including Prime Minister David Cameron and Defence Secretary Michael Fallon, have said Corbyn's views pose a threat to Britain's national security.
You can share this story on social media: