Multinational corp or mafia? Hard to tell difference, says author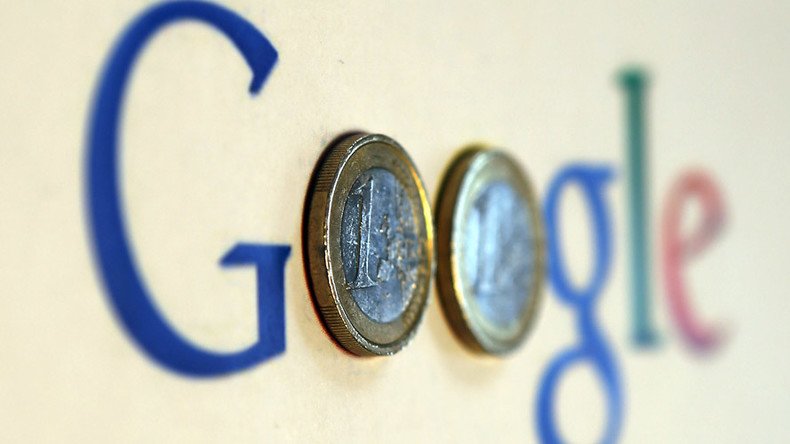 The controversy around Google's tax deal with British tax officials grabbed headlines this past week, prompting further questions about how overseas criminals launder billions of pounds through the UK.
Multinational corporations such as Google and Facebook minimize their European income tax bills through "favorable" tax schemes in countries like Ireland (aka the Double Irish), the Netherlands (aka the Dutch Sandwich), and Luxembourg, which they argue are legitimate.
Google's so-called "sweetheart deal" saw the internet giant pay £130 million, just 2%, to the UK taxman on its reported profits of £6 billion in Britain over the past ten years, which the European Commission says could be a breach of EU competition rules.
While the British government has defended the deal, an online survey from YouGov Daily found that 71 percent of respondents believe the deal should be investigated by EU authorities.
An author who literally wrote the book at the mafia in Naples, Italy, says the UK exchequer is also losing out on billions of pounds due to money laundering by various "organized crime" groups.
READ MORE: Criminal syndicate with links to terrorism infiltrated Bank of England
"Today the City of London (together with Wall Street) is the world's largest laundry for dirty money from the drug trade," Roberto Saviano, author of the book Gomorrah told the UK's Independent newspaper.
Mafia money from Sicily, Calabria, Russia, China, north Africa, and the Middle East is being invested in traditionally mob-friendly sectors like gambling, restaurants, and real estate, particularly in London, which Safiana explained has caused London properties prices to spiral.
"The current housing bubble in London is fueled by criminal money from mafia organizations," Saviano says. "Properties in the center of London are being bought with laundered cash."
The American mafia moved into London's underworld scene during the 1960s thanks in part to the notorious Kray brothers, featured in the new Oscar-nominated film "Legends."
At Reggie Kray's funeral in 2000, the Mirror reported that a wreath with a photo of Manhattan had the message: "In deep respect, from your friends in New York."
Blurring the lines between the mafia and corporations even further, the UK term for its "organized" criminals is "British firms", a term often used to describe legitimate companies.
Over the past six years, at least £100 billion of property across London has been purchased by overseas companies which have usually been registered in tax havens to hide the buyers' identities, the Evening Standard reported in October 2015.
"Banks earn by moving and investing this huge, dirty, liquid money – cash is all they are always looking for, above all, in a time of crisis. They just need to shut their eyes on a few operations," Saviano says. "Lower their supervising system, their anti-money-laundering policy, and that's it."
Banks aren't the only enablers with lawyers and real estate companies apparently failing to fully trace the sources of the cash used by anonymous overseas investors.
READ MORE: Mafia responsible for 20% drop in GDP in southern Italy - study
Donald Toon, director of Britain's National Crime Agency, echoed these sentiments in July 2015, saying overseas criminals were "distorting the market" by sequestering their assets in the UK.
"I believe the London property market has been skewed by laundered money," Toon told The Times, as cited by The Telegraph. "Prices are being artificially driven up by overseas criminals who want to sequester their assets here in the UK."
Prime Minister David Cameron last summer said his government would tackle the issue of money laundering by creating a register of true property owners. No further developments have arisen from the remarks as of yet, however.
READ MORE: Tory vow to tackle money laundering in UK rubbished by experts
There is a common enemy that governments, the corporate world, and the mafia can agree upon - Islamic State (IS, formerly ISIS/ISIL).
In November 2015, Giovanni Gambino, member of the legendary mob family, gave a stark warning to the terrorist organization, saying if they are planning any attacks in the city, they will have to contend with the Sicilian mafia.
British counter-terrorism investigators believe Islamic State's former chief hacker, who was killed by a December US drone attack, was running a money-laundering operation from his former home in the Welsh city of Cardiff.
You can share this story on social media: