Stop 'damaging' attacks on lawyers investigating soldiers' abuse of Iraqis – human rights groups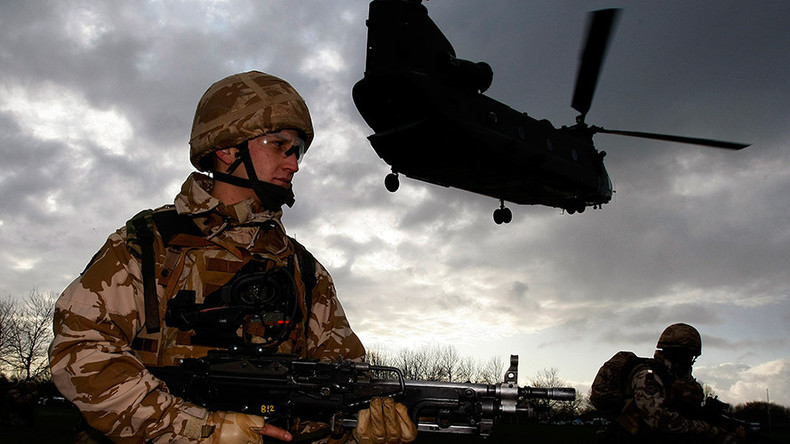 Senior Tory attacks on lawyers investigating alleged abuses and murders committed by British troops during the Iraq War are "ill-judged and damaging," say human rights groups.
The attacks on groups like the Iraq Historical Investigations Team (IHAT) and legal firms Public Interest Lawyers (PSI) and Leigh Day have increased in recent weeks.
IHAT said attacks on its work are growing because it looks increasingly likely a number of soldiers will be charged.
Defence Secretary Michael Fallon recently said the law firms were little more than "ambulance chasers," while Prime Minister David Cameron accused them of "trying to profit from spurious claims lodged against our brave servicemen and women who fought in Iraq."
Responding to the attacks, a letter was delivered to Cameron signed by the International Federation for Human Rights, Legal Action Worldwide, Freedom from Torture, and Rights Watch UK.
It warned the allegations are "extremely serious" and requests Cameron, the Ministry of Defence (MoD) and government "avoid any real or perceived interference with the investigative process."
It said Cameron's pledge to protect British military personnel "ignores the fact that some very serious crimes involving the UK army in Iraq have been exposed ... And it ignores the millions of pounds which the MoD has already paid out in compensation to Iraqi civilians."
It calls on Cameron to "allow the investigative process to run its course without further interference or any appearance of interference."
In January the army's former chief legal adviser in Iraq, Lieutenant Colonel Nicholas Mercer, said the fact that British taxpayers had already paid out almost £20 million ($29 million) in compensation to settle hundreds of cases of abuses and violations against Iraqi civilians shows that the problem is widespread.
"Clearly this isn't just one or two bad apples, as they have been characterized, this is on a fairly large and substantial scale," Mercer told Channel 4 news, accusing the UK government of "hijacking" the situation to stop lawyers from bringing up additional cases.
In a statement on its website posted on January 22, legal firm Leigh Day responded robustly to establishment attacks on its work.
"No-one is above the law, not us, not the British Army and not the government," the firm said.
"This is the British rule of law in action and is surely what our soldiers fight to defend."
You can share this story on social media: