UK soldiers' actions in Iraq not above the law – human rights lawyers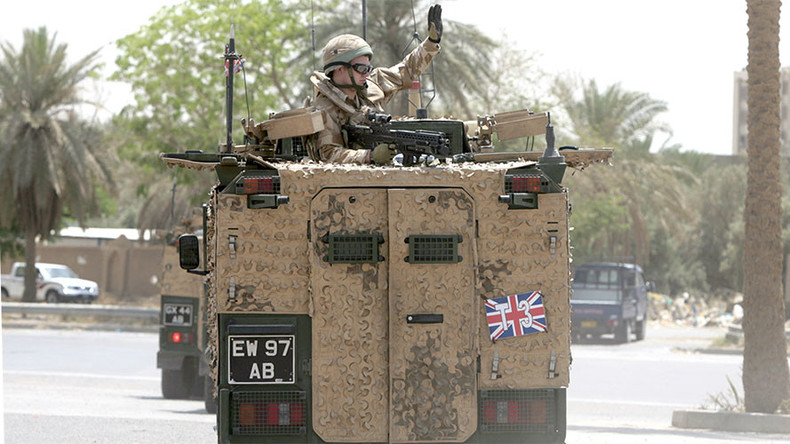 Neither the British Army nor the British government are above the law when it comes to Britain's legacy in Iraq, law firm Leigh Day has said.
The company was criticized by Prime Minister David Cameron on Wednesday for pursuing what some are calling spurious allegations of abuse by British forces on Iraqis.
In a statement on its website, Leigh Day said UK authorities are not immune from the law.
"No-one is above the law, not us, not the British Army and not the Government," the firm said.
"This is the British rule of law in action and is surely what our soldiers fight to defend."
A number of other public figures in Britain have suggested that firms like Leigh Day are little more than 'ambulance chasers' looking for a quick buck. However, the firm has defended its record robustly.
"Leigh Day stands full square behind the work we have been involved in over the last 10 years to assist Iraqis who have claims in relation to abuse they say they have suffered," it said.
David Cameron is currently attempting to orchestrate a crackdown on such claims against UK troops.
On Thursday, a spokesman for the PM said he "is absolutely clear that action needs to be taken and has asked the National Security Council to produce a clear, detailed plan on how we stop former troops facing this torment."
Cameron's view reflects that of a number of senior figures, with one Downing Street source quoted by the Daily Mail pointing to a "large number of spurious claims being made against members of our Armed Forces."
The row has prompted the government to request that the Legal Aid Agency review whether legal help should be restricted for law firms that are under investigation for alleged misconduct.
On January 11, former army commander Colonel Richard Kemp criticized a separate human rights law firm named Public Interest Lawyers (PIL) and the Iraq Historical Investigations Team (IHAT) for looking into such cases on the grounds that it was harmful to veterans.
"This is a case of exploiting lawyers and lying Iraqis wanting to make money," he said.
"Just one investigation into soldiers who have been through immense trauma in Iraq causes huge concern and leaves the incident hanging over their heads. To potentially face five [investigations] just doesn't even bear thinking about. It is hugely damaging to every individual."
You can share this story on social media: