Ex-military chiefs attack Iraq War investigators over 'money making' abuse claims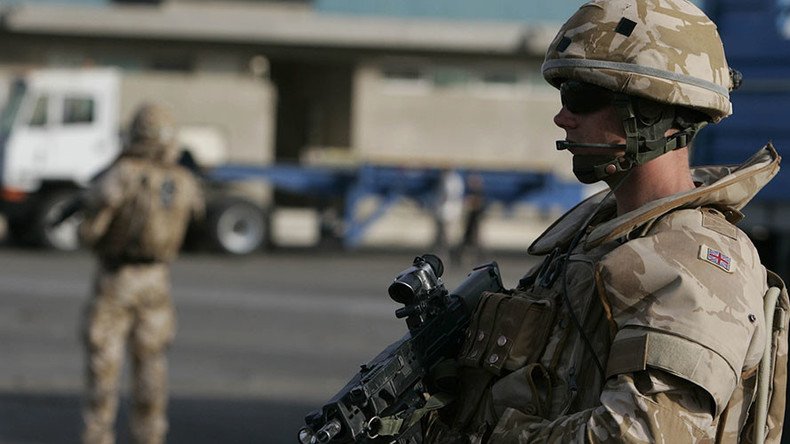 Former military officers are lining up to attack a law firm and an investigations team examining alleged Iraq War abuses by British Armed Forces.
Public Interest Lawyers and the Iraq Historical Allegations team (IHAT), which was formed to examine a backlog of allegations, have once again come under fire from former military figures for their investigations into the Iraq War.
Public Interest Lawyers, which has often defended military personnel against the government, is currently representing Iraqi clients who have filed up to 1,100 compensation claims.
Colonel Richard Kemp, a regular commentator on military issues, blasted the law firm in the Daily Mail over allegations that could see the accused soldiers facing up to five probes that could involve the International Criminal Court (ICC), military and civil investigations, and questions from IHAT.
"This is a case of exploiting lawyers and lying Iraqis wanting to make money," he said.
"Just one investigation into soldiers who have been through immense trauma in Iraq causes huge concern and leaves the incident hanging over their heads.
"To potentially face five just doesn't even bear thinking about. It is hugely damaging to every individual," he said.
Former colonel and Tory politician and MP Bob Stewart blasted IHAT, telling the Mail that the organization was "irksome, irritating and upsetting for the Armed Forces."
"Its record is appalling," he said. "Soldiers hate going to court. Some have told me before they would prefer to be under fire."
Public Interest Lawyers has also regularly acted on the behalf of British military personnel, including Gulf War Syndrome sufferers, the mother of a soldier killed by friendly fire in the Iraq War, and Gurkha soldiers fighting to claim full pensions.
Andrew Cayley, QC, director of the Service Prosecuting Authority (SPA), told the Mail: "Make no mistake, we will give all these IHAT cases the thorough scrutiny the law requires, and if prosecution is warranted we will not flinch from proceeding."
"Equally I want to make it absolutely clear that no member of the British Armed Forces will be prosecuted unless there is sufficient evidence to do so," he said.
You can share this story on social media: