Snoopers' charter 'rushing spy powers into law' without proper scrutiny – MPs and Lords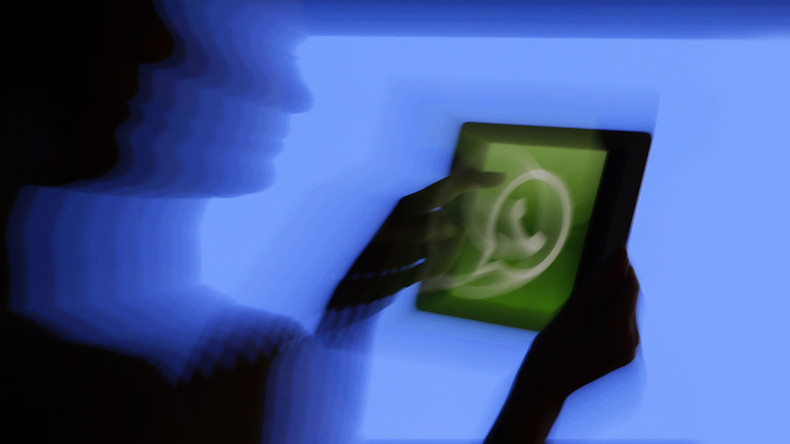 Home Secretary Theresa May will be grilled by MPs and peers on all aspects of her draft Investigatory Powers Bill, known by its detractors as the 'snoopers' charter', who accuse her of rushing new spy powers into law.
On Wednesday afternoon, May will appear before the bill's parliamentary scrutiny committee, which will question her on threats to privacy and the legal implications of the measures. She is due to respond to their queries and provide evidence.
Peers and MPs on the committee will also ask the home secretary if she is confident the definition of an "internet connection record" is clear for the telecommunication companies required to retain them for 12 months, according to the Guardian.
The controversial bill requires telecommunications firms to hand over data to security services and gives police, GCHQ, MI5 and MI6 unfettered access to the records of Britons' web use.
Domestic communication providers would also be required to help police to hack into suspects' computers and phones.
Members of the joint committee have accused the government of rushing the laws by refusing to give MPs more time to scrutinize its proposals.
After the bill was published in November, the committee was given two months to complete scrutiny of the draft bill.
One source from the committee said the "breakneck" pace of the committee's work was preventing proper scrutiny of the legislations.
"It's 300 pages long and has considerably more powers than the last bill. But the last committee had five months [to consider the bill] and we only have two. It's all being done at breakneck speed. The result will be that the report produced will not be as thorough as it should be," the source told the Times newspaper.
A Home Office spokesman said: "In November 2015 both houses of Parliament agreed the schedule. The Home Office has not received correspondence from the committee requesting more time since the deadline was agreed."
The home secretary's appearance comes as tech giants including Google, Twitter, Microsoft and Yahoo condemned the bill, branding the legislation "very dangerous."
In a joint statement addressed to the government, the firms said it is a "general rule" that users should be alerted when the government spies on their web browsing history, adding the bill could have "far reaching implications."
They said surveillance shouldn't include "bulk collection" of user information and individual accounts should be targeted instead, further saying many parts of the law "remain opaque."
On Tuesday, the UK Information Commissioner's Office (ICO) criticized the draft Investigatory Powers Bill, claiming it weakens the right to privacy.
It also attacked powers forcing tech firms to break data encryption if the government orders it.
The ICO told the parliamentary committee reviewing the bill there is also "little justification" for making internet service providers store users' communications data for 12 months.
You can share this story on social media: