Controversial G4S security firm exposed for abuse of teens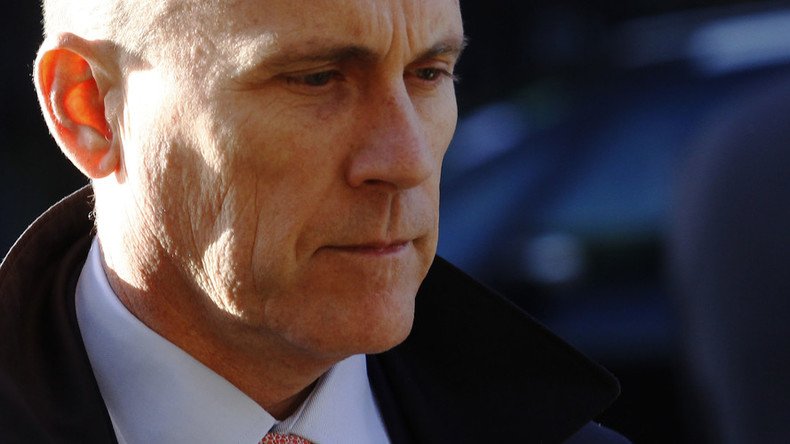 Three employees of G4S, the multinational company known for the 2012 Olympics security fiasco, have been arrested by Kent police after a BBC program caught them on camera abusing teenagers at a detention center.
The BBC investigative program Panorama aired shocking footage Monday night of youths at a facility in the UK city of Rochester being hit in the head, choked, and verbally abused by G4S guards.
Secretly-filmed video also shows officers entering a room and ignoring pleas for help from a boy who says he can't breathe.
Last week, G4S suspended seven employees, but the company fired four of them on Tuesday after the program aired Monday night.
The Medway Secure Training Centre is a 76-bed facility for young offenders between the ages of 12 and 17.
Allegations made in the BBC program include claims that staff stabbed a youth in the leg and routinely avoided security cameras to ensure the abuse wasn't 'caught on tape'.
Managing Director Paul Cook reacted calmly to the disturbing footage, saying he was "shocked and appalled" and offered an apology.
Beyond the EU, the nearly £7 billion company has been criticized in other parts of the world.
A juvenile detention center in Florida run by the firm is under fire following a report recommending it be shut down due to its decrepit state and "woefully undertrained and ill-equipped" staff.
READ MORE: Florida youth detention center 'should cease to exist' due to extensive problems - report
A report by UNI Property Services found that G4S underpaid its staff, forcing some of African employees to live in slums.
The Danish-British company was cleared last year of violating the human rights of Palestinians in Israel after allegations of prisoner abuse came to light.
G4S operates security systems at the Ofer prison in the West Bank, as well as the Kishon Moskobiyyeh detention facilities, where human rights groups have reported systematic torture of prisoners, including children as young as 12 held in solitary confinement.
Civil liberties groups estimate that some 200 Palestinian children are being held in Israeli prisons.
G4S denies its employees operate the equipment, play any role in the prison regime, or interact with prisoners traveling through checkpoints between Israel and the Palestinian territories.
Have raised the intolerable role of @G4S in illegally detaining Palestinian children in Israel, in breach of 4th Geneva Convention

— Louise Haigh MP (@LouHaigh) January 6, 2016
The company also faces political pressure in the UK.
The Labour Party voted to sever ties with the firm in November, having previously used its security at party events.
G4S was also the company on duty when pro-Brexit hecklers interrupted David Cameron during a CBI event in November.
READ MORE: Cameron shuts down anti-EU hecklers at CBI conference
G4S CEO Ashley Almanza, who is also a director of the investment management firm Schroders and oil and gas driller Noble, was awarded a 73 percent wage increase to £2.5 million in 2014.
Almanza is credited with creating a "stable, successful business" after the 2012 Olympics controversy, according to Stephen Rawlinson, analyst at Whitman Howard.
The British army was called in after the company failed to provide a sufficient number of security guards during the international event - and they had to pay back £109 million plus VAT for overcharging the UK government.
"Compared with the rewards available elsewhere, the salary is not excessive. If G4S had failed, which was a possibility, the impact on its 620,000 employees and thousands of shareholders would have been devastating; £2.5m is not a high price to pay," said Rawlinson.
You can share this story on social media: