Florida youth detention center 'should cease to exist' due to extensive problems - report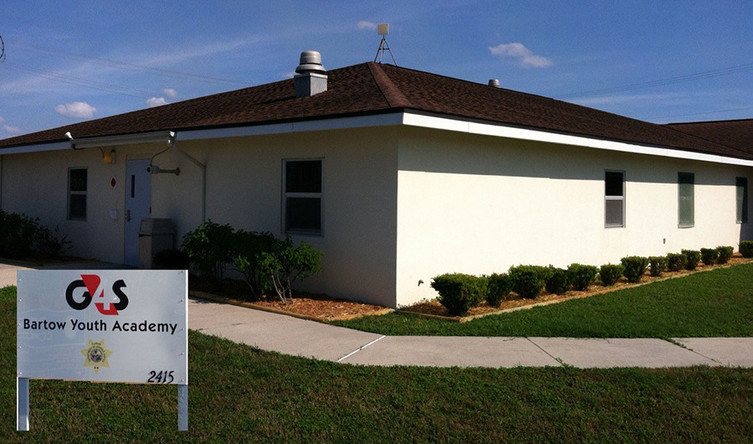 A Florida juvenile detention center run by a controversial security company should "cease to exist," according to officials and a damning grand jury report that said the decrepit facility and lack of security are "ripping off" the state's citizens.
The Highlands Youth Academy (HYA) in Avon Park, about an hour and a half southwest of Tampa, is a 37-acre residential juvenile detention center that houses 80 males aged 16 to 19. The young men live in five different cottages, are provided a specialized vocational education and receive behavioral and mental health treatment services.
A grand jury inquiry was opened following an initial investigation by the Polk County Sheriff's Office and the Office of the State's Attorney into the facility after a resident escaped in March of this year. HYA had previously come under fire for its handling of a 2013 riot involving 61 of the 138 juveniles then at the center.
The grand jury's scathing report, which was released in June, called for the closure of the center, noting, "We find the conditions of confinement at HYA to be disgraceful."
"The existence of the Highlands Youth Academy in its current state is a disgrace to the State of Florida," the report said. "The buildings are in disrepair and not secured, juvenile delinquents are improperly supervised and receive no meaningful tools not to reoffend, the staff is woefully undertrained and ill equipped to handle the juveniles in their charge, and the safety of the public is at risk."
"What we have discovered at the Highlands Youth Academy simply cannot be what our Legislature and state leaders have intended for our juvenile justice system," it continued. "While the citizens are essentially being ripped off ‒ the juveniles are being even more poorly served. The Highlands Youth Academy should cease to exist."
The Florida Department of Juvenile Justice (DJJ) contracted out the running of the facility to G4S, a British-owned security company that has come under fire for its handling of the security at the London Olympics, running a human trafficking ring, racism, committing human rights violations and more.
The contract is worth more than $40 million over five years beginning in May 2014, and G4S runs 28 other juvenile detention centers in Florida out of the 55 in the state. The company receives a 9 percent annual profit from the deal ‒ or $800,000 a year ‒ and is expected to meet specific performance goals, one of which is a 49 percent recidivism rate for released youth.
"[W]e found that no measures exist to enforce compliance," the grand jury noted in its report.
Polk County Sheriff Grady Judd and State Attorney Jerry Hill added to the grand jury's call to shut the facility down last week, holding a press conference in which Judd called HYA "a miserable failure," Bay News 9 reported.
"It is a miserable failure down there," Judd said. "I'm suggesting to you that the juveniles that are legitimately in that program are at risk."
Riots, escapes & violent offenders
The August 2013 riot began when a physical confrontation over a bet involving a youth basketball game broke out and escalated into a widespread brawl after one of the teams reneged on the wager, according to the grand jury report. The prize was to be three Cup O' Noodles.
The March escapee was supposed to be under one-on-one supervision, but easily slipped out through a door while five staffers were focused on breaking up a fight in the room. The facility has no razor or barbed wire attachments or toppers, and no sensors to detect escape attempts, the report found.
DJJ is supposed to keep violent offenders out of lower-security facilities like HYA, but the grand jury investigation found that the department regularly ignored that requirement, and actually went out of its way to prevent prosecutors from keeping violent offenders out of low-security centers.
"According to DJJ, non-secure programs cannot accept juvenile offenders who have committed delinquent acts involving firearms or that would include life felonies or felonies of the first degree… that is not true at HYA; additionally, we have discovered that DJJ routinely classifies violent juvenile offenders to non-secure facilities," the report said. "We discovered that often, the only way to remove a violent and disruptive offender is for the offender to be charged as an adult, also known as 'direct-filing' a case… But we learned that a prosecutor's ability to 'direct-file' is under attack; incredibly, by DJJ among others."
On top of the lack of security, the buildings, many of which are at least 60 years old, are falling down. G4S is responsible for major and minor maintenance, but not renovations. It has refused to fix some of the problems, including roofs that were damaged in the 2004 hurricanes.
"G4S considers roof replacement to be renovations, and believes that simple repairs to damaged roofs at HYA would be effective," the report said. "G4S takes position that DJJ must replace the roofs."
Both the DJJ and G4S denied the allegations contained within the grand jury report, saying that both the agency and the security company have made significant improvements since the investigation began.
G4S said the report contained "multiple factual errors and misstatements," the Guardian reported.
The international security company "sent Eight on Your Side a 13 page response to the grand jury report that essentially concludes it is doing a great job and the grand jury didn't get its facts straight," WFLA reported.
DJJ Secretary Christina Daly told WTVT: "I think what we have done is put in safeguards throughout our system. Anytime we have an incident at a facility, there's always lessons learned."
She told WFLA that she has "the utmost respect" for Judd and Hill, but said the two men are dead wrong when it comes to their criticism of HYA.
"It's hard to say what we're doing is not working," she said. "We've invested a lot of money, about $2 million in that facility."
"We continue to make improvements to the facility," Daly added. "We've redone several of the roofs. We've got some dormitories that are going to be completely rebuilt."
"The program is much different than it was," she concluded.