A glass of red wine a day… is still bad for you! New alcohol guidelines revealed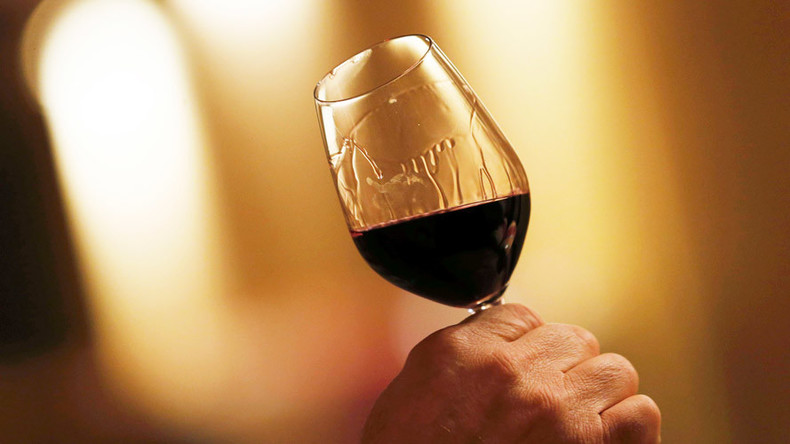 Britain is known as a nation of drinkers. It therefore came as shock on Friday morning when the idea that a glass of red wine a day keeps you healthy was dismissed by England's chief medical officer, who branded the claim an "old wives tale."
Dame Sally Davies' remarks come as a new report suggests there is no safe amount of alcohol for the health and general wellbeing of the public.
She told the BBC's Today program there is a need to update current advice on alcohol limits, adding that people need to realize the links between dinking and cancer. However, she said people are at "low risk" if they drink less than 14 units per week.
"There is no doubt that the more we drink, the bigger our [risk of cancer is].
"Every year, over 20,000 of people in the UK have a diagnosis of cancer made consequent on drinking alcohol.
"I would argue that we have to be very careful in making sure that the public know the risks of drink just as they need to know the risk of obesity and other lifestyle issues so they can take their choice and live their lives," she said.
She dismissed the claim that a glass of red wine a day is good for you.
"There's an old wives' tale that we were all brought up on – that a glass of red wine protected the heart.
"What we find with the science and evidence now is that, because of the improvements in heart outcomes, which is a success story in this country because of reducing smoking, controlling cholesterol, controlling blood pressure, that has gone down and then you have a different balance of harms."
The new guidance, issued on Friday by the UK's chief medical officers, states that there is no safe level of alcohol consumption. They suggest people drink no more than 14 units of alcohol per week, a large reduction on the previous guidance of 21 units.
People should not save up their units for a weekly binge, and should try and have a few alcohol-free days per week.
The guidance also says drinking is directly linked to risk of cancer.
For every 1,000 women who do not drink, 109 will develop breast cancer. This rises to 126 women for those who drink 14 units or less per week, and 153 women for those who drink 14 to 35 units a week, PA reports.
A similar increase can be found with men and levels of bowel cancer.
The guidance comes as boozy Brits recover from last week's New Year's Eve celebrations, which saw drunken mayhem across the country and a total of 48 arrests in London.
The number of alcohol-related accident and emergency admissions has risen by 50 percent in the past decade.
Between 2005/6 and 2013/14, the number of alcohol-specific in-patients rose by 63.3 percent, with emergency admissions increasing 53.9 percent. The number of emergency admissions rose from 374.9 to 577.1 per 100,000 people over the nine years.
You can share this story on social media: