Drink to good health? Alcohol-related hospital admissions up 50%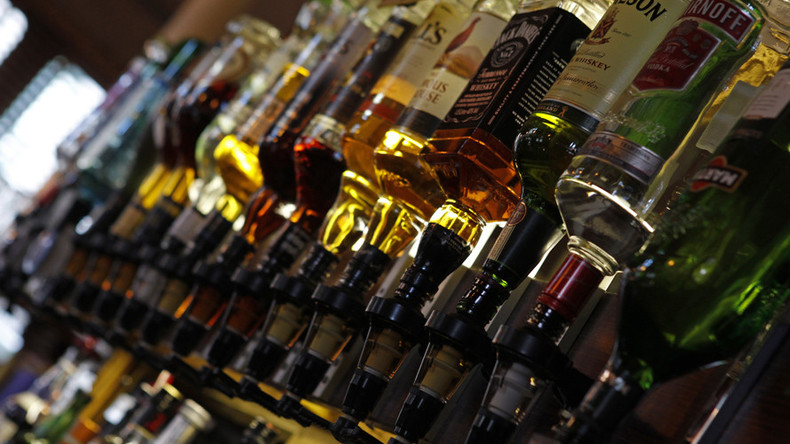 Alcohol-linked emergency hospital admissions have risen by over 50 percent in under a decade, according to a new study, with the rate of people visiting Accident and Emergency (A&E) with suspected alcohol poisoning doubling in six years.
Between 2005/6 and 2013/14, the number of alcohol-specific in-patients rose by 63.3 percent, with emergency admissions increasing 53.9 percent. The number of emergency admissions rose from 374.9 to 577.1 per 100,000 people over the nine years.
The report, published on Tuesday by the Nuffield Trust, analyzed the number of alcohol-specific activities in English hospitals. It was launched to establish whether the trends could be affected by demographic and regional patterns.
Between 2008/9 and 2013/14, admissions to A&E linked to suspected alcohol poisoning doubled from 72.7 to 148.8 per 100,000 – an increase of 104.6 percent.
When examining demographics, the study found young people aged 15-24, particularly young women aged 15-19, were most likely to be admitted to hospital with alcohol poisoning.
For young women, the rate of hospital admission was nearly 1.5 times higher than with young men.
People in the north of England were more likely to be admitted to hospital with alcohol poisoning, the study found, and admission rates for individuals living in the most deprived areas of England were 3.5 times higher than in wealthier areas.
Weekends marked a spike in the number of A&E attendances linked to alcohol, with more than half of emergency visits taking place on a Friday, Saturday or Sunday.
The researchers only took into account specific treatment for alcohol poisoning, and did not examine injuries or illnesses where alcohol was a contributing factor, meaning falls, violence and other conditions were left out of the study.
This means the real figures for alcohol-related admissions could be much higher.
Joint author of the report Claire Currie said: "With the Christmas party season in full swing, it's worth considering the full burden over-indulgence in alcohol is placing on our NHS, as well as the obvious human cost.
"Our research has uncovered a picture of rising and avoidable activity in hospitals, representing a stark challenge for the Health Service at a time when it's already [under] great pressure.

"Hospitals alone cannot tackle this issue – the government must consider measures such as minimum unit pricing, restricting availability and limiting marketing and advertising."