Blind drunk! NYE revelers warned to avoid counterfeit booze that can cause blindness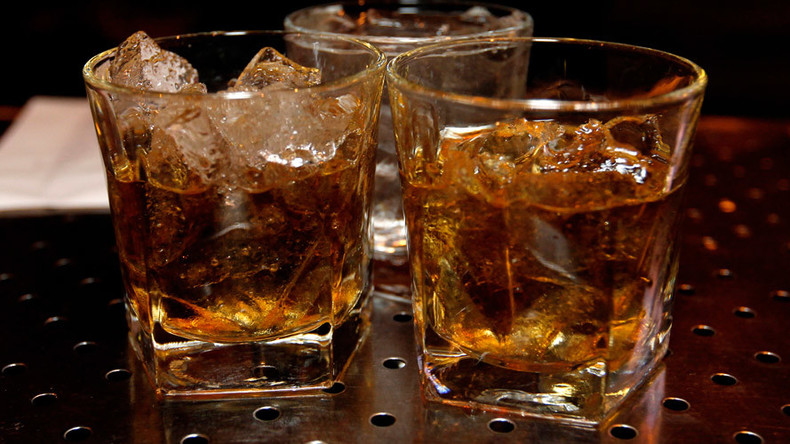 Brits preparing to celebrate New Year's Eve have been warned about the dangers of counterfeit alcohol, which may have made its way into shops and could be lethal if consumed.
According to the Local Government Association (LGA), hundreds of thousands of liters of unlicensed booze has been seized in recent months, with many bottles displaying labels of popular brands.
Customers are being warned to check whether the labels on the bottles of alcohol are wonky, or if the price is suspiciously low.
Some of the seized alcohol was found to contain anti-freeze, ethyl acetate and chloroform – some in doses which could prove lethal if consumed.
Read more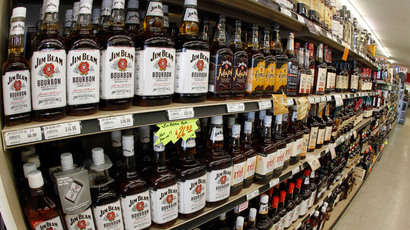 "Everyone likes a bargain, especially at this time of year," said the LGA's Simon Blackburn. "But drinking cheap, fake alcohol could seriously harm your health and even kill you, so people should avoid it all costs. Trading Standards teams at councils across the country have been cracking down on businesses selling illegal, fake alcohol and we will continue to target rogue outlets.
"Some shopkeepers clearly have questions to answer about how these items arrive on their shelves. They need to think twice about stocking these products as we will always seek to prosecute irresponsible traders. Not only does fake alcohol present a significant danger to health, illegal sales undermine local businesses and threaten genuine jobs."
In August, a staggering 130,000 liters of counterfeit vodka was found at a factory in Wigan. The fake alcohol could have proved deadly to drinkers.
Assistant director of criminal investigation at HMRC, Sandra Smith, said the vodka could have deprived the taxpayer of funds.
"As well as potentially risking the lives of people drinking the fake alcohol, this factory had the capacity to rob taxpayers of millions of pounds in unpaid duty – money which should be spent on vital public services. People buying the counterfeit vodka may have thought they were getting a bargain, but it has been distilled in unregulated conditions and may pose a serious health risk."