​'Alcohol lobby' is hijacking government policy – UK scientists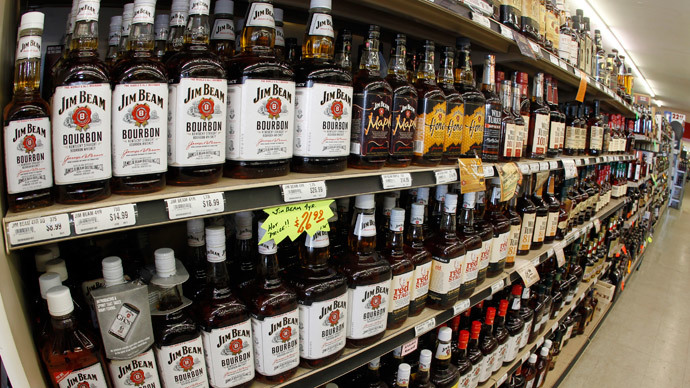 The 'alcohol lobby' is hijacking government policy and preventing both Britain and Australia from addressing the amount of unhealthy drinking, experts have warned.
According to new research published in the academic journal PLos Medicine, industry heavyweights have a disproportionate level of influence on government departments, despite alcohol being the leading cause of death and disease in the two countries.
The research was conducted by scientists from the University of Newcastle in Australia, as well as Kings College in London and the School of Hygiene and Tropical Medicine.
READ MORE:Pregnant boozing 'not a crime': Mother cleared of causing brain damage
Government efforts were only targeting 'binge drinkers' rather than addressing the dangers of alcohol itself say the researchers. The rate of hospital admissions has almost doubled in less than a decade due to alcohol consumption.
The researchers claim for a long time the drinks industry has been influential in policy making, building relationships with lawmakers "in order to create regulatory environments conducive to corporate interests."
Another example cited in the paper is the successful rejection by MPs of minimum unit pricing of alcohol, in favor of a weaker law prohibiting the sale of alcohol "below cost."
"The resulting mix of approaches – industry self-regulation, targeting binge drinkers with largely punitive responses, public information, and school-based education – has not reduced the harm from alcohol," the report says.
"In fact, the situation has continued to worsen in England, with rates of alcohol-related hospital admissions approximately doubling within a decade. Other key indicators such as deaths from liver disease have also risen markedly during a period in which they have been falling in many other western European countries."
READ MORE:Boozy Britain 'kills one person every hour' – health guidelines issued
While levels of alcohol consumption have declined in recent years, according to official government figures, the paper said researchers working with the alcohol business had "failed to reduce alcohol harm," and that there would always be an "irreconcilable conflict of interest" between the groups.
According to the Global Status Report on Alcohol and Health 2014, Britons over the age of 15 drink over 11 liters of alcohol every year, and alcohol causes around 3.3 million deaths worldwide every year.