Psychological domestic abuse, social media trolling could carry 5yrs in prison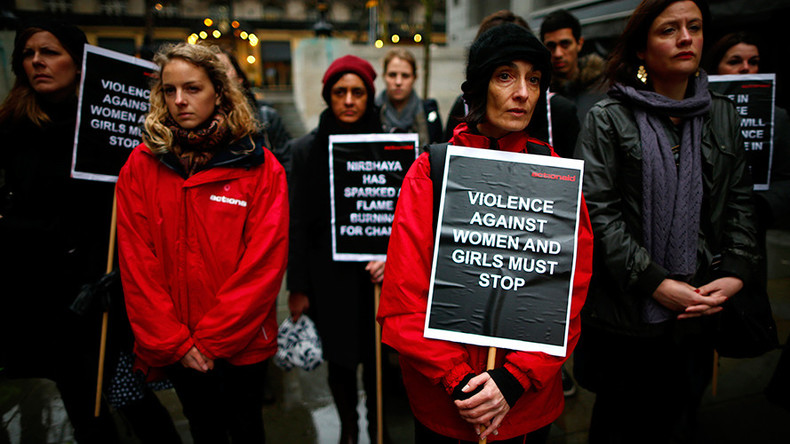 Domestic abusers who subject their victims to a pattern "coercive and controlling" behavior could now face up to five years in prison under a new law. Brought into force on Tuesday, the law also targets abusive social media users.
"This form of domestic abuse can constitute a serious offence particularly in light of the violation of trust it represents and will provide better protection to victims experiencing repeated or continuous abuse," the Home Office guidance on the law says.
READ MORE:Just a myth? Women in the US lag behind on human rights, UN reports
Coercive and controlling behavior can include isolating a person from their family and friends, monitoring their time, enforcing rules and activity which humiliate and degrade the victim, or controlling the victim's finances, according the Crown Prosecution Service (CPS).
The bolstered powers to intervene follow a report which found a spike in the number of domestic abuse victims seeking help this year. Citizens Advice helped 1,500 people suffering domestic abuse from July to September 2015, a 24 percent jump from the same period last year.
New Domestic abuse laws mean that behaviour such as a pattern of humiliation and intimidation can lead to a sentence of up to 5 years.

— Cheshire Police (@cheshirepolice) December 29, 2015
In the year leading up to October 2015, Citizens Advice helped more than 5,400 domestic abuse victims, 900 of whom suffered from financial abuse, and 3,000 of whom were victims of emotional abuse.
Gillian Guy, chief executive of Citizens Advice welcomed the new law.
"The government's change in the law making coercive control a criminal offence is an important step forward in protecting victims of domestic abuse and helping them find a way out.
"Only two in five people realize that domestic abuse can be financial and many don't recognize signs of emotional abuse, so this change also helps to highlight that there are other forms of abuse as well as physical."
Earlier this month, Her Majesty's Inspectorate of Constabulary (HMIC) released figures that revealed a 31 percent increase in the number of domestic abuse cases reported to police.
The Home Office said that in order successfully prosecute an offender, a victim must prove that the behavior had "substantial adverse effect" on their day to day activities and that it occurred two or more times.