Ancient Birmingham Koran 'could have belonged to world's first ever Muslim'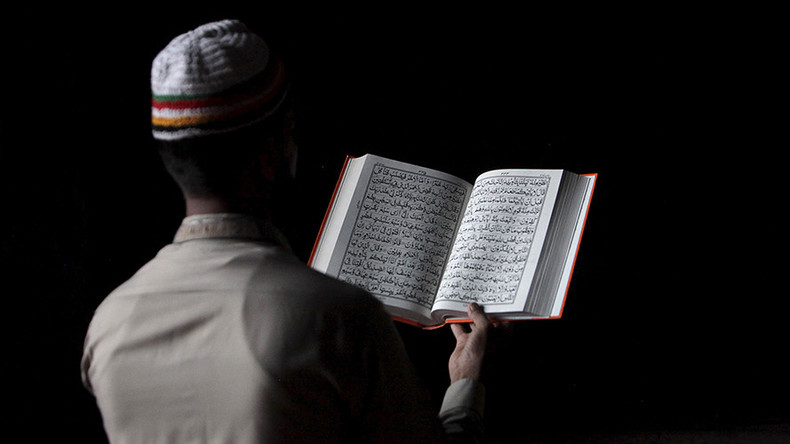 Fragments of the world's oldest Koran found in the University of Birmingham last July could have belonged to the Prophet Mohammed's friend Abu Bakr, it has emerged.
The 1,370-year-old document was found hidden in the pages of another Koran from the late seventh century at the institution's main library.
The pages contain parts of the Suras, written in an early form of Arabic script on parchment made from animal skin, according to the Mail Online.
Carbon dating carried out in July found the pages were produced between 568AD and 654AD.
The ancient Koran is believed to have been written by someone who knew Prophet Muhammad, the founder of the Islamic faith.
In a new development, Jamal bin Huwareib, managing director of the UAE's Mohammed bin Rashid Al Maktoum Foundation for Islamic studies said he believes "this is the Koran of Abu Bakr."
Bakr was one of the world's first ever Muslims. He was the first person to convert to Islam outside Prophet Mohammed's direct family.
He also became the first ever Muslim caliph in 632.
"I believe this is the Koran of Abu Bakr," Huwareib told BBC News. "It's the most important discovery ever for the Muslim world."
The quality of handwriting in the ancient holy book suggests it could have been created for an important figure, he added.
"This version, this collection, this manuscript is the root of Islam, it's the root of the Koran," he said, adding it would bring a "revolution in studying Islam."
However, Birmingham University professor of Christianity and Islam David Thomas said Huwareib's claims amounted to a "very big leap indeed."
"The person who actually wrote it could well have known the Prophet Muhammad," Thomas told the Independent, but he believes the Koran was created 20 years after Bakr's death.
The professor said too much emphasis has been placed on dating the Koran on handwriting trends.
The Birmingham Koran is nevertheless considered by many to be the most important discovery of an Islamic text for centuries.