Alan Kurdi's father calls on world to 'open doors' to refugees in Christmas message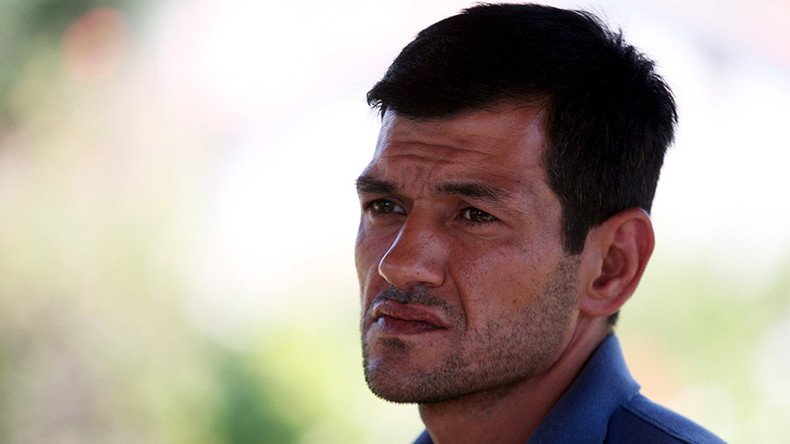 Abdullah Kurdi, father of three-year-old Alan Kurdi who drowned in September trying to reach Europe, will beg the world to do more to house the thousands of refugees fleeing the Syrian civil war in Channel 4's alternative Christmas message.
Images of Alan, whose body washed ashore in Turkey this autumn, shocked the world. The little refugee boy came to symbolize the horror of the crisis, which has seen more than one million people enter Europe this year.
Kurdi also lost his wife and second son, Galeb, as they fled the Syrian civil war.
In his alternative Christmas message, to be broadcast on Christmas Day, Kurdi will call on people to open their doors to Syrian refugees and plead for the rest of the world to have "sympathy" for displaced people.
During the course of the conflict, more than four million people have left Syria, including 500,000 during 2015 alone. Some 250,000 civilians have been killed since fighting began in 2011.
"My message is I'd like the whole world to open its doors to Syrians. If a person shuts a door in someone's face, this is very difficult. When a door is opened they no longer feel humiliated," Kurdi will say.
"At this time of year, I would like to ask you all to think about the pain of fathers, mothers and children who are seeking peace and security.
"We ask just for a little bit of sympathy from you."
Kurdi currently lives in Erbil, Iraq, and plans to start a charity project running a school and hospital for Syrian Kurds.
In Britain, Prime Minister David Cameron has been criticized for acting "too little, too late" in response to the ongoing migrant and refugee crisis. Between September and November, just 1,000 refugees were resettled in the UK.
During the same period, 100,000 were resettled in Germany.
Cameron has frequently said it is better to keep the four million displaced Syrians in camps surrounding the country, so they can return to their homes when the conflict has ended, and insists the UK is providing £1 billion of aid to break "the link between getting on a boat in the Mediterranean and getting the right to settle in Europe."
On top of the 1,000 who have already been officially resettled, an estimated 2,000 more Syrians have arrived in Britain through Calais.
Cameron has pledged to resettle 20,000 Syrians by 2020, who will be taken from refugee camps in Jordan and the surrounding area.
Figures from the Organization for Migration, released last week, revealed a total of 1,005,504 people arrived in Europe during 2015, more than four times as many as 2014. Almost all arrived by sea, with 3,692 drowning during the perilous crossing.
You can share this story on social media: