New EU border agency must protect refugees' human rights, Amnesty warns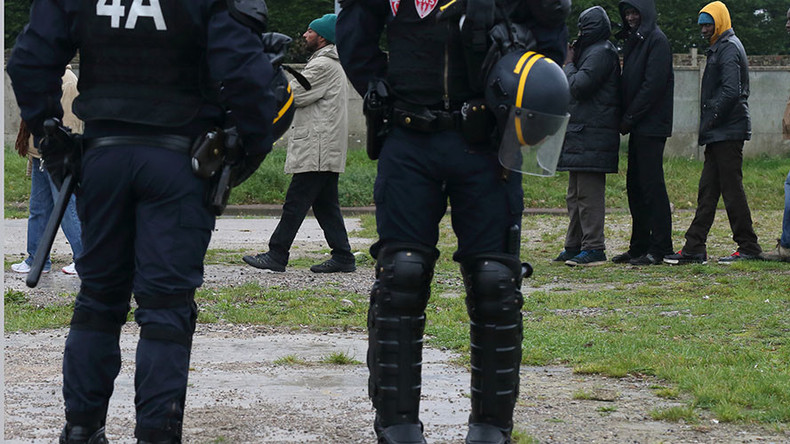 As Brussels prepares to unveil plans to strip governments of border control authority in emergencies and create a new agency responsible for border management, Amnesty International is warning the EU it must ensure protection of refugees' rights.
"The protection of the EU's external borders must not come at the expense of refugees' rights to protection and the broader human rights of migrants and asylum-seekers," Amnesty said on Tuesday ahead of the European Commission's announcement.
New Agency goes beyond @Frontex but we don't replace Member States' responsibilities and definitely not their sovereignty @Europarl_EN

— DimitrisAvramopoulos (@Avramopoulos) December 15, 2015
Under the new plan, a border and coastguard force would be deployed in an emergency without the approval of national governments. The force would have a much stronger mandate to enforce the protection of the EU's external borders than the current Frontex border teams.
"Any new agency must be given clear directions on its human rights obligations and effective human rights monitoring measures must be put in place to avoid further abuses," Amnesty said.
The rights group has documented a slew of human rights abuses at the Schengen area's borders amid the worst refugee crisis since World War II. Nearly 1 million migrants, mostly those fleeing war-torn Middle Eastern states, have arrived in Europe this year.
Amnesty International UK Refugee Rights Program Director Steve Symonds said: "The EU as a whole has shown a shameful lack of leadership on the refugee crisis this year and it is appalling that those fleeing conflict and persecution and looking for safety in Europe are facing human rights abuses here too."
Some of the European bloc's 28 members are also worried about the proposal, albeit for different reasons, expressing concern the plan may infringe on their national sovereignty. The plan, pushed ahead by Germany and France, may face stiff opposition from countries like Poland and Hungary, who say it goes too far.
Unlike Frontex, which must answer to the national authorities of the country concerned, the new agency would report directly to the European Commission.
Polish Foreign Minister Witold Waszczykowski said Monday: "Strengthening Frontex, creating a kind of border guard would by all means be needed, beneficial, but the way the commission proposed it – for it to be a structure independent from nation states – is astounding."
"There'd be an undemocratic structure reporting to no one knows who," he added.
Greek Prime Minister Alexis Tsipras meanwhile expressed tentative support for the project, but insisted Greece would need to retain ultimate control over its borders.