80% of Britons would 'leave a refugee out in the cold' – survey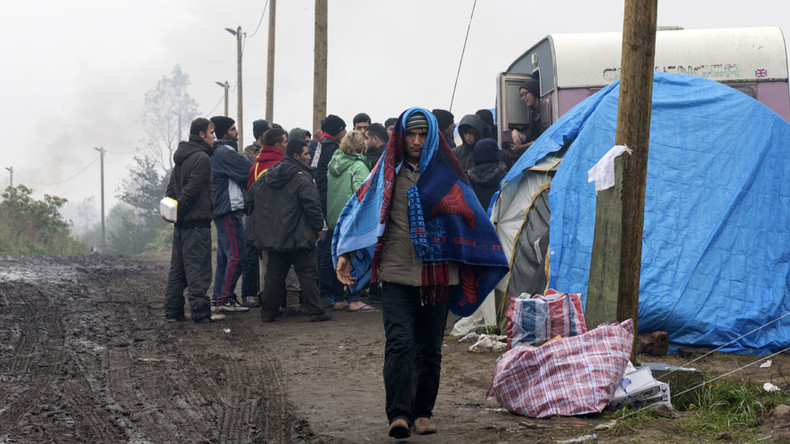 Only one in five Britons would happily offer a spare room to a refugee for a short period, according to a survey of public opinion covering 14 countries.
ORB International quizzed 1,000 people in England, Wales and Scotland as part of a poll of 13,800 adults across Europe.
Results show only 20 percent of Britons would accommodate a refugee, while 80 percent would leave a refugee out in the cold.
Britain is well below the 35 percent average of the countries surveyed.
However, according to the survey, Bulgaria has the lowest score, with a mere 14 percent saying they would host a refugee.
This is despite the overwhelming migrant crisis engulfing the country; in the first eight months of 2015, Bulgaria processed 10,600 asylum requests.
Spain appears to be the most welcoming country, as 62 percent of Spanish citizens said they would happily let a refugee live under their roof.
Some 48 percent of people in Germany would also offer a refugee a place to stay, according to the survey.
ORB's managing director Johnny Heald said it is clear the refugee crisis is a problem many Britons are "happy to see play out away from our shores."
"These results show that people in the UK are some of the least likely to offer temporary shelter to a refugee," he said.
"It seems that it's a problem many don't want to think about, a problem many people are happy to see play out way from our shores. It's hardly a good advert for the Big Society."
In September, Prime Minister David Cameron announced the UK would accept up to 20,000 refugees from Syria over the next five years.
When addressing MPs in Parliament, the PM said Britain has a "moral responsibility" to those living in camps bordering Syria.
"We will continue to show the world that this country is a country of extra compassion, always standing up for our values and helping those in need," he said.
The first 1,000 Syrian refugees arrived in the UK on Wednesday. Speaking at Prime Minister's Questions, Cameron said Britain has made a "very good start."
This comes after the Home Affairs Select Committee cast doubt on Britain's readiness for the arrival of 4,000 refugees per year.
Some 57 percent of people in the 14 nations surveyed by ORB said the European Union should do more to tackle the refugee crisis.