Austerity has caused 8-yr homelessness peak, says Corbyn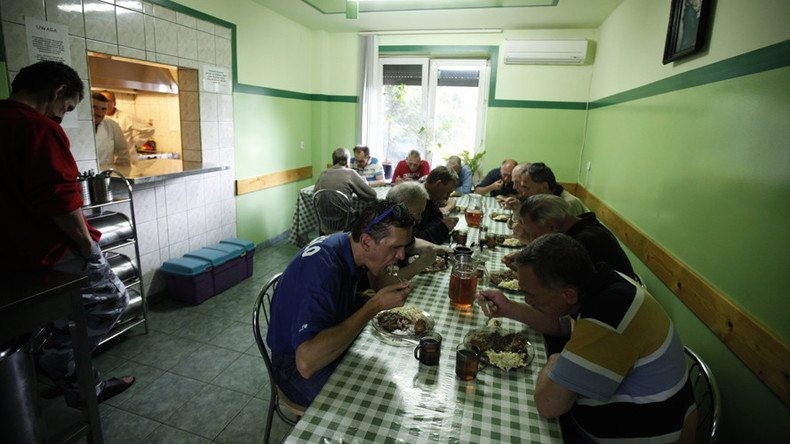 Labour Party leader Jeremy Corbyn has called the UK's "soaring homelessness" a "disgrace," blaming the Conservative government's austerity drive for the magnitude of the problem, after homelessness figures hit an 8-year peak.
"It's a disgrace that young and often vulnerable people are among the hardest-hit from the government's cuts to welfare – cuts that make it far harder for people facing homelessness to get back on their feet," he said.
"We must all fight for a society that is more decent, secure and fair, and where no one facing homelessness is cast aside."
The number of families living in emergency accommodation has reached its highest level since the 2008 financial crisis.
Between July and September of this year almost 70,000 families were housed in temporary accommodation including hostels and hotels. In the same three-month period, councils throughout the UK accepted some 15,000 new applications for "statutory homeless," according to figures released by the Department of Communities and Local Government.
Chartered Institute of Housing policy chief Melanie Rees told the Independent the rising tide of homelessness is tied to the failure of welfare and housing assistance to keep up with rapidly rising rents.
"Some very good work was done over the last 10 years or so to help get people out of temporary accommodation, to minimize the use of bed and breakfasts, but we're starting to see that go into reverse because of a lack suitable places to move onto, and lack of affordable accommodation," she said.
According to Labour's analysis of the figures, the number of homeless households may reach 75,000 by 2020.
READ MORE: Scotland failing to house half single homeless people – study
Shadow Minister for Housing John Healey said: "It's a scandal that after so much progress was made on homelessness under Labour, we've gone into reverse under the Tories.
"These five years of failure weren't inevitable – Labour showed in government how much progress can be made. Tory ministers must now act to stop the crisis of high homelessness getting even worse."
A spokesperson for the Department for Communities and Local Government said: "The reality is, statutory homelessness is now less than half the 2003/04 peak. This government takes homelessness extremely seriously and since 2010, we have made £1 billion (US$1.5 billion) available to prevent and tackle the issue. This investment has prevented nearly a million households becoming homeless."
You can share this story on social media: