Solidarity! Jeremy Corbyn heads to Portugal, heralds anti-austerity victory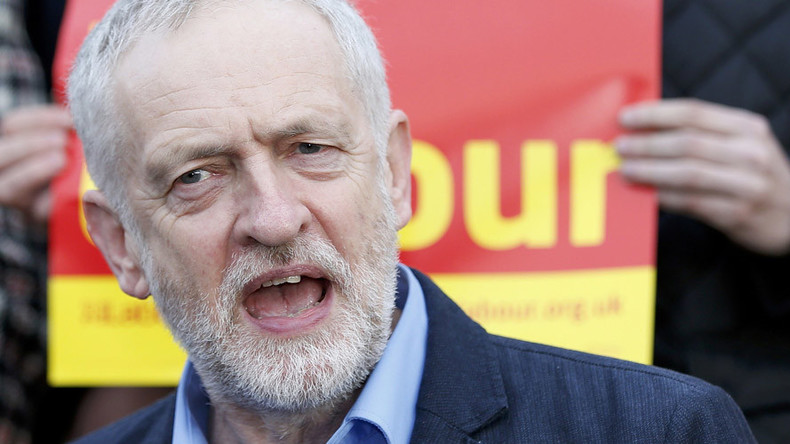 Labour Party leader Jeremy Corbyn will hammer home the victory of Portugal's new leftist government and promote its fight against austerity by embarking on a solidarity tour of the country.
The veteran socialist had struck up a friendship with Portugal's new Prime Minster Antonio Costa and will be visiting the country in solidarity, the Morning Star reports.
"We're going to do that in support of their anti-austerity program. We're building an anti-austerity coalition across Europe," Corbyn told the paper.
He pointed out the difficulties other European states have encountered in negotiating a fair alternative to austerity measures.
"The Greek government have had a terrible time and the European Central Bank has treated them disgracefully," Corbyn said.
"The interesting government now is the Portuguese government and its anti-austerity program," he added.
Costa came to power in late November after an inconclusive national election, forming a government seven weeks later.
His Socialist Party's alliance with other left groups – including communists and the Left Bloc – replaced a shaky right-wing coalition, which had ruled for just eleven days.
Portugal has been wracked with economic problems under austerity measures, leading to a 2014 unemployment rate of around 11 percent.
Sun apology
As Corbyn prepares to meet his Portuguese allies, whose success he surely hopes to emulate, one of his chief detractors in the UK was forced to make an apology on Tuesday. The press watchdog found the Sun newspaper had made misleading claims about the Islington MP.
In September, the Rupert Murdoch owned Sun ran a front page claiming Corbyn would bend his knee and kiss the Queen's hand in order to "grab" taxpayer's cash when he became a member of the Privy Council, despite being a republican.
The Independent Press Standards Organisation (IPSO) found the story was inaccurate and that the inaccuracies had been "repeated throughout the article."
The Sun printed an eleven-word retraction on its front page. On page 2, the paper said: "IPSO's complaints committee found that it was significantly misleading to claim that Labour's access to the £6.2 million depended on whether Mr Corbyn was a member of the Privy Council.
"The two were not formally connected and the article did not make clear how a majority of the funding was in fact allocated. The committee upheld the complaint," the Sun acknowledged.
You can share this story on social media: