Britain commits more troops to Nigeria to combat Boko Haram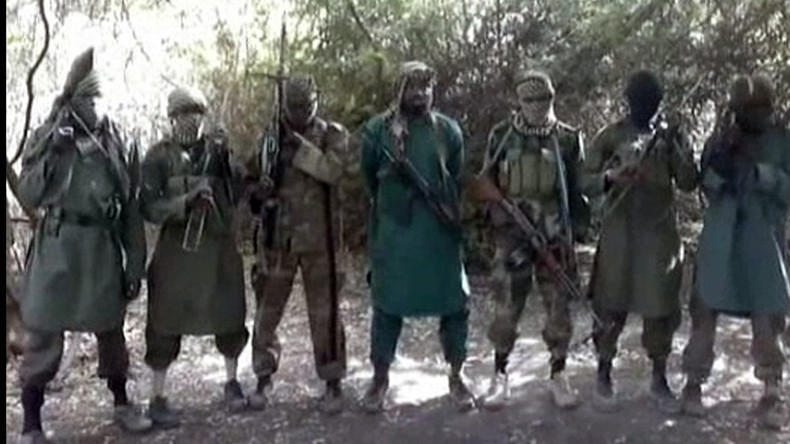 Britain will send more troops to its former colonial possession Nigeria in an effort to combat the threat of militant Islamist group Boko Haram, Defence Secretary Michael Fallon announced on Monday.
The troops will not take part in active combat against the group, but will provide training and assistance to the Nigerian army, including a specialist counter-IED (improvised explosive device) team and a Royal Air Force (RAF) training team.
Fallon made the announcement during a visit to the country to meet with Nigerian President Muhammadu Buhari. He said up to 300 British troops could be sent to Nigeria during 2016.
Boko Haram, which has been staging an insurgency in Nigeria since 2009, has killed 20,000 people and displaced more than 2.3 million.
In March 2015 the terrorist group pledged allegiance to Islamic State (IS, formerly ISIS/ISIL) and began using its black and white flag as its symbol. Boko Haram has allegedly had past links with Al-Qaeda.
Speaking during his trip, Fallon said the group must be defeated.
"Boko Haram is a brutal organization that has murdered and kidnapped innocent civilians. We stand united with Nigeria in its efforts to defeat them.
"Stepping up our training efforts will help support the Armed Forces of Nigeria (AFN) for crucial counter-insurgency operations."
During 2015 around 130 UK military personnel were sent to Nigeria. Fallon's pledge could see that number double to as many as 300.
The troops were involved in a range of operations, including training in "infantry skills, civil-military affairs, media operations, command and leadership, IED-awareness, and support to Nigerian military training schools and establishments," the Ministry of Defence (MoD) said.
The MoD also said 1,000 Nigerian troops had received training for counter-insurgency operations in the north east of the country.
"The training uplift announced by Mr Fallon supports work already carried out by the UK's resident British Military Advisory and Training Team (BMATT). BMATT has also grown in size since the government announced last year that the UK would increase its training and capacity building in Nigeria," it said in a statement.
According to local press reports, the Nigerian army killed three high-profile Boko Haram members in the north eastern Nigerian state of Borno on December 20.
An army spokesperson, Sani Usman, said the alleged terrorists were killed by troops on "fighting patrol."
"As part of their determined efforts to rid the society of all known Boko Haram terrorists enclaves and hideouts, troops of 25 Task Force Brigade based on a tip-off conducted a fighting patrol along Damboa-Njaba-Bale road in Borno State," he said in a statement.
"The troops encountered and killed three suspected Boko Haram terrorists that had been terrorizing the communities around Sabon Gari and Damboa.
"Among those killed was the Boko Haram terrorists Ameer (leader) in Bulayaga. The Ameer was notorious in terrorizing Bale, Wass and Mufurundi villages."
You can share this story on social media: