Sky customers 'blocked from viewing porn' by default in 2016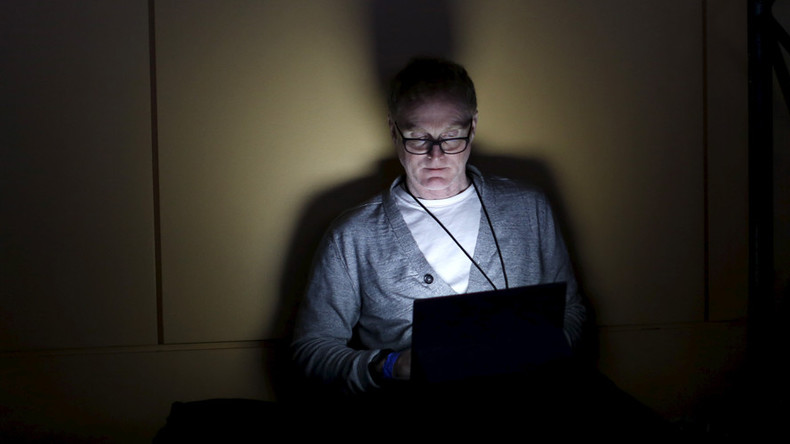 British telecommunications company Sky will automatically block adult content by default for all of its new broadband customers from 2016, the company has revealed.
To date, the firm's Broadband Shield filtering system, which blocks content unsuitable for under 18s until 9pm, has been optional.
From 2016, all customers joining the UK's second largest Internet Service Provider (ISP) will be blocked from viewing adult content by default.
Alternatively, customers who want to visit a website that has been flagged as explicit will have to log into their Sky account and manually disable the porn filter.
The firm, which also provides television and telephone services, said it will soon begin emailing customers and asking them if they would like the filter to be switched on.
If the email is ignored, Sky will turn the filter on automatically.
In 2013, Prime Minister David Cameron said broadband users should face an "unavoidable decision" over whether to enable filters or not.
In a statement, Sky's brand director for communications products, Lyssa McGowan, said: "We believe this 'default on' approach will mean much greater use of home filters and ensure a safer internet experience for millions of homes.
"It came about as we looked for the best way to meet the prime minister's objective of providing more protection for children when they use the internet."
Minister for Internet Safety and Security Baroness Shields said the filters have proven to be an "extremely helpful" tool.
"Family filters have proven to be an extremely helpful tool for parents to safeguard children from age-inappropriate content," she told the Guardian.
"Sky's 'default on' approach is a great example of how industry is exploring different technologies to help keep children safe online."
Sky's decision to turn on the filter has been criticized by online freedom campaigners Open Rights Group, which said the telecommunications firm is "not giving customers an informed choice about filters."
One year after Sky launched the Broadband Shield in November 2013, only 3 percent of customers had opted to switch it on, according to BBC News.
However, in January 2015, when Sky emailed customers asking them if they would like to use the filter, 62 percent said they had kept some form of parental control switched on.
You can share this story on social media: