British blunder as London Film Awards mistakes Irish talent for their own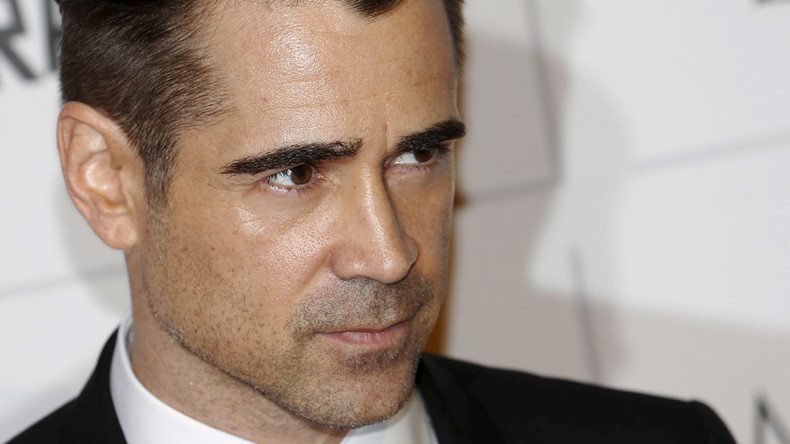 The little island of Ireland occasionally gets angry when their neighbors in Britain forget about their tense history and call them British. No lesson has yet been learned – the London Film Awards has just inadvertently deemed several Irish actors Brits.
Irish talents Colin Farrell, Michael Fassbender and Saoirse Ronan had been nominated by the London Film Critics' Circle in the "British Actor" and "British Actress" categories. The categories were hastily renamed to "British/Irish" on Tuesday following several complaints.
Note that our local categories have been renamed this year as British/Irish, celebrating the film industry that spans Ireland and the UK.

— UK Critics' Circle (@londoncritics) December 15, 2015
British media have previously made numerous attempts to steal/mistake Irish high-achievers for Brits before. Dublin-born UFC champion Conor McGregor, who spends most of his time draped in an Irish flag and wearing green shorts, was identified by the BBC as "the first UFC champion from the United Kingdom and Republic of Ireland". Irish Olympic gold-medal winning boxer Katie Taylor was also listed as British by The Daily Telegraph.
Irish musician Hozier has also been called British by the BBC and Huffington Post. Oscar-winning Irish actress Brenda Fricker once famously said, "when you are lying drunk at the airport, you're Irish. When you win an Oscar, you're British."
To clarify, the Republic of Ireland is not part of Britain, it has been a self-governing state since 1922. Northern Ireland, consisting of six counties in the north of the island of Ireland, remains under British rule, but the remaining 26 counties (also known as the Republic of Ireland) are not.
All the celebrities mentioned are from the Republic of Ireland, making them exclusively non-British. Northern Irish examples of celebrities who blur the line include golfer Rory McIlroy who is from Northern Ireland and can compete for either Ireland or Britain in the upcoming Olympics – something sure to cause many a heated debate over a pint of Guinness in the pubs of Ireland.
Given their proximity it is confusing that they are not officially connected, but be sure to choose your words carefully if traveling to the Emerald Isle: Confusing their homeland for Britain will cause offence.