Millionaire cleared of rape after claiming he 'accidentally penetrated' teenager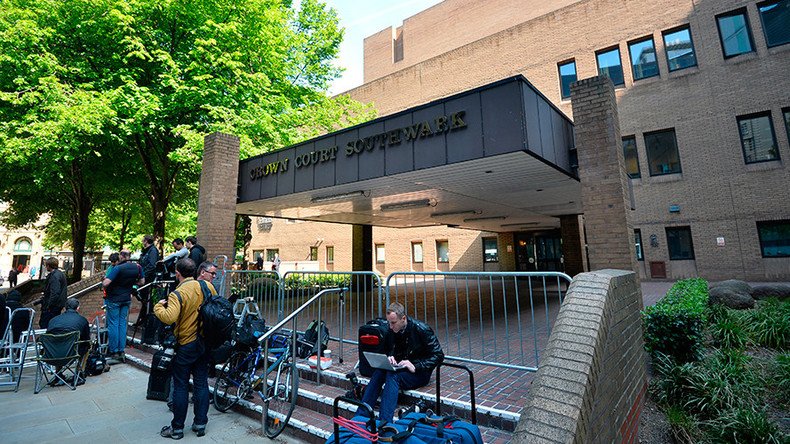 A London court has cleared property developer Ehsan Abdulaziz, 46, of raping an 18-year-old girl after just 30 minutes of deliberation. The London-based Saudi millionaire claimed he may have accidentally penetrated the teenager after he fell on her.
Southwark Crown Court on Tuesday cleared Abdulaziz of one count of rape.

The court heard that Abdulaziz had met the teenager, whose name has not been disclosed, when she was partying with a 24-year-old friend who knew the businessman at Cirque le Soir nightclub in London's West End.
Abdulaziz invited both women to join him at his table and eventually asked them back to his apartment.

Once at his London home, the man offered the two some vodka and slept with the 24-year-old woman in a bedroom while her friend slept on his couch.

The alleged victim claims she awoke in the early hours of the morning to Abdulaziz forcing himself on her.

Abdulaziz reportedly told police "she'll have to prove it" when arrested, according to the Daily Star. When asked why his DNA was later found in the victim's vaginal swabs, the accused claimed he had accidentally fallen on the girl as she was trying to seduce him.
Abdulaziz said he had gotten up in the night to get a glass of water and claims the teenager pulled him on top of her and placed his hand between her legs. He added it was possible he had semen on his hands after the sexual activity with her friend.
"I'm fragile, I fell down but nothing ever happened, between me and this girl nothing ever happened," said the man.
Defense lawyer Jason Bartfeld QC also claimed the teenager had lied because she was embarrassed that Abdulaziz did not want to have sex with her.
Judge Martin Griffiths reportedly gave rare permission to allow 20 minutes of Abdulaziz's evidence to be heard in private.
You can share this story on social media: